It's official – Canada is the one of the best places in the world to set up shop as an illegal steroid dealer and manufacturer. After all, the owner of one of the most popular and the largest Canadian underground laboratories (UGLs) – Mission Laboratories – was sentenced to only 89 days in jail on October 5, 2017. His girlfriend, which happened to be an accused murderer, was only sentenced to probation.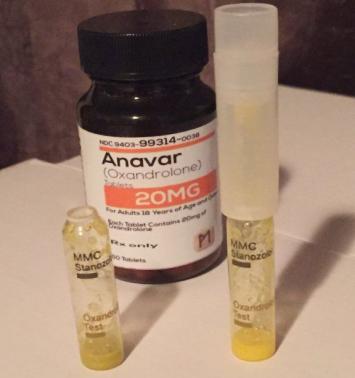 Michael Kidd was sentenced to 89 days in jail to be served intermittently rather than continuously and a 20-month conditional sentence by Ontario Court Justice Julia Morneau. He had already served 35 days in jail prior to sentencing for possession of oxycodone (OxyContin) and fentanyl (Sublimaze).
Sarah Posthumus was sentenced to only a 12-month suspended sentence and ordered to avoid using recreational drugs and prescription drugs without a valid prescripion; complete a substance abuse counseling course; and avoid association with her boyfriend Kidd. She had already served 60 days presentence custody.
Kidd pleaded guilty to one count of importing, manufacturing and trafficking of a controlled substance (testosterone) and one count of possession of methamphetamine, both contrary to the Controlled Drugs and Substances Act (CDSA). Posthumus pleaded guilty to one count of conspiracy to commit an indictable offense and one count of possession of methamphetamine.
It clearly pays to be a steroid dealer in Canada given that you can run a multi-million dollar steroid manufacturing business and only be given the proverbial slap on the wrist if you are caught.
The RCMP Serious and Organized Crime Section, with the help of the Ontario Provincial Police (OPP) Organized Crime Enforcement Bureau West and the Owen Police Service (OPS) conducted a two-month investigation into the steroid manufacturing and trafficking organization that advertised its products under the Mission Laboratories label.
Kidd and Posthumus owned two businesses – Athletic Training Services and Quality Wholesale – and the company addresses in addition to other addresses to import raw steroid powder from China. RCMP seized "multi kilos of steroids and other substances" and "sophisticated production equipment" including two tablet press machines imported from China. They also found oxycodone and fentanyl as well as methamphetamine and a meth pipe on Posthumus' person. Police arrested Kidd and Posthumus on March 2, 2017.
Justice Morneau asked prosecutors why they were willing to give such light sentences in the Mission Labs case particularly with regard to the non-jail sentence given to Posthumus. Federal Crown attorney Elizabeth Barefoot defended the plea agreement by pointing out that Posthumus and Kidd were drug addicts who were addicted to oxycodone and methamphetamine. Therefore, the pair should not face trafficking charges when it came to the opioid drugs.
Posthumus apologize for "mess[ing] up bad" regarding her poor decisions and substance abuse issues.
"I know I messed up bad but I am obviously learning from it," Posthumus said.
Of course, her steroid trafficking and drug addiction are only the tip of the iceberg when it comes to Posthumus' poor decisions. Posthumus is still awaiting trial as an accomplice on first-degree murder and attempted murder charges where the victim was an ex-boyfriend.
Source:
Dunn, S. (October 25, 2017). Sentencing in steroid case. Retrieved from owensoundsuntimes.com/2017/10/24/sentencing-of-sauble-steriod-traffickers-done