Consumers drones have been extremely popular among all types of drug dealers seeking to smuggle drugs, mobile phones and other contraband. Even hobby-type unmanned aerial vehicles (UAVs) can easily be configured to carry all types of drugs including anabolic steroids and drop them at a desired destination. It has become a growing problem for the Scottish Prison Service.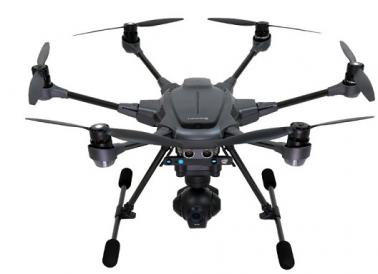 The Scottish Prison Service revealed that officials have observed drones flying over prison air space at least 20 times during the past two years (2016-2017). Prison officials were able to recover 5 of the drones with drugs and/or mobile phones as cargo. The remaining 15 drones either got away or no longer carried any suspicious cargo.
Drone technology has been used in attempts to smuggle drugs into the following Scottish prisons: HM Prison Barlinnie, HMP Dumfries, HMP Saughton, HMP Grampian, HMP Inverness, HMP Perth and HMP Polmont.
Anabolic steroids were obviously only one of several types of drugs smuggled into the prisons. Officers at the HM Prison Inverness intercepted a drone with 109 oral steroid tablets but it also had 89 Valium tabs and 8 grams of cannabis as cargo in May 2016. Other recreational drugs and mobile phones are more commonly seen as cargo. For example, 113 grams of heroin, 50 Valium tablets and 3 mobile phones were seized as drone cargo flown into HMP Saughton in November 2016. Two drones were stopped with six mobile phones flying into HMP Perth in September 2017.
Drone technology has become increasingly more advanced and sophisticated, and most importantly, more affordable. This has made it easy for practically any consumer to get their hands on a drone. There are few barriers of entry for individuals seeking to smuggle drugs into prisons using hobbyist drones. This makes it more likely that only the inexperienced and amateur drug smugglers are getting caught.
Experienced drone operators who know what they are doing have never had an easier time smuggling drugs into prisons. These drug smugglers can configure the drones to avoid detection using the GPS and cameras and by blocking RF link transmitters. With an extended range of 10-20 miles, the smuggling can be done remotely creating a big challenge for law enforcement to stop.
Of course, politicians and law enforcement officials are determined to put a stop to the use of drone technology in prison smuggling operations. It is an agenda supported by all parties. Daniel Johnson and Liam Kerr, the respective justice spokespersons for Scottish Labour and Scottish Conservative, were in agreement.
"Clearly any introduction of contraband into the prison system is wrong and must be stopped," said Johnson. "The SNP government must ensure our prison service is properly funded and its workers are properly supported so that the public can have confidence in the justice system."
"Prisoners cannot be allowed to flout the system by simply having a contact on the outside fly items into them," agreed Kerr. "I support the efforts that are already being made to crack down on these deliveries, and they should not stop until we have halted them altogether."
Law enforcement officials are taking action in stopping the use of drones in a never-ending cat-and-mouse game between drug dealers and police. The Scottish Prison Service revealed that it is currently investigating a variety of methods to prevent the smuggling of contraband into its prisons. Eventually, drone detection systems will be widely deployed in prisons to intercept and disable drones that attempt to fly contraband into the prisons.
Scotland obviously isn't the only country whose prisons must deal with the threat of drones. Prisons around the world are facing similar problems. This is especially true in the United States whose prison system houses the world's largest prison population.
Source:
Meikle, B. (January 2, 2018). Drones smuggle heroin, steroids and mobile phones into prisons. Retrieved from thetimes.co.uk/article/drones-smuggle-heroin-steroids-and-mobile-phones-into-prisons-6dngf36sl