Lin Tzu-Chi, the former women's olympic weightlifting world record holder in the under-63 kilogram category, has been suspended for 8 years following a second positive drug test for anabolic steroids.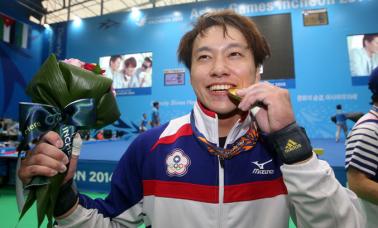 Tzu-Chi tested positive for anabolic steroids in an out-of-competition anti-doping test administered in Taiwan on June 24, 2016. Tzu-Chi was informed of the steroid positive only days before the start of the 2016 Rio de Janeiro Olympic Games. The Chinese Taipei Olympic Committee (CTOC) immediately suspended Tzu-Chi after it received notification of the potential anti-doping rule violation (ADRV).
The June 2016 ADRV was the second time that Tzu-Chi had tested positive for anabolic steroids. She previously tested positive for steroids in 2010. Tzu-Chi served a 2-year suspension before returning to competition. Unfortunately, Tzu-Chi missed the 2012 London Olympics due to her suspension.
The CTOC tried to suspend Tzu-Chi for a period of only 2 years in her most doping case. However, the World Anti-Doping Agency (WADA) felt that the suspension was too lenient since it was the second time Tzu-Chi had a steroid positive. WADA appealed the ruling to the CAS.
WADA argued that an athlete caught doping for the second time should be sentenced to an 8-year period of ineligibility. The CAS agreed and upheld WADA's appeal.
Tzu-Chi established two women's world records in the 63-kilogram weight class with a clean and jerk lift of 145-kilograms and a total combined lift of 261-kilograms at the 2014 Asian Games in Incheon, South Korea.
In a much-anticipated rivalry, the Taiwanese weightlifter Tzu-Chi was expected to battle Chinese weightlifter Deng Wei for a gold medal at the 2016 Olympics. In Tzu-Chi's absence, Wei dominated the competition and set a new world record of 262-kilograms in the 63-kilograms women's total on August 9, 2016. This was just 1-kilogram more than Tzu-Chi's world record.
The 8-year suspension will effectively end Tzu-Chi's lifting career. She will now miss the 2020 Tokyo Olympics and the 2024 Paris Olympics.
Source:
Morgan, L. (November 15, 2018). Former weightlifting world record holder Lin banned for eight years by CAS after WADA win appeal. Retrieved from insidethegames.biz/articles/1072294/former-weightlifting-world-record-holder-lin-banned-for-eight-years-by-cas-after-wada-win-appeal