Christian Schenk, a former decathlon competitor who won the 1988 Seoul Olympic decathlon gold medal while representing East Germany, has admitted using anabolic steroids 30 years after the fact. Schenk admitted using Oral Turinabol in his recently published autobiography "Riss: Mein Leben zwischen Hymne und Hölle".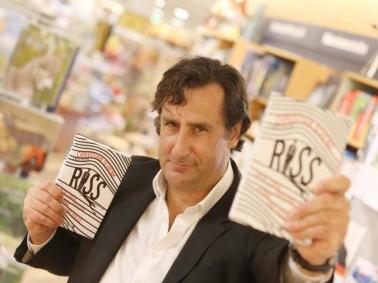 Schenk shared some limited details regarding his use of steroids when he competed as one of the world's top decathletes during the late 1980s. Schenk was reportedly given Oral Turinabol by sports officials operating within the German Democratic Republic (GDR) during the late 1980s. Schenk participated in the systematic and state-sponsored GDR doping program from 1985 until 1990.
Schenk was 20 years old when GDR sports officials started giving him pills every morning at breakfast during a training camp held in Bulgaria in 1985. Schenk was told that the pills were a special vitamin and mineral formulation. GDR officials never told him the truth. That is, the pills were actually anabolic steroids.
Schenk didn't need to be told he was taking steroids. As anyone who has used steroids will tell you, the muscle- and performance-enhancing effects of steroids are dramatic and unmistakable.
"I was doping, and I knew that I dope," Schenk wrote in his autobiography. "At first I denied having ever taken any banned substance, and then I settled for the somewhat softer legal answer that I never knowingly doped, both of which was a lie."
The International Olympic Committee (IOC) welcomed Schenk's confession of steroid use. However, the IOC refused to pursue any sanctions against Schenk because its own statute of limitations prevents it from doing so. The IOC statue of limitations for investigating doping cases is 10 years. Schenk's doping violation occurred some 30 years ago.
This means that Schenk will be able to keep his 1988 Seoul Olympic decathlon gold medal and all other competitive results and prizes achieved while he was using Oral Turinabol. Schenk's GDR teammate Torsten Voss will keep the silver medal. And Canada's Dave Steen will still be stuck with the bronze.
Steen strongly suspected, at the time of the 1988 Seoul Olympics, that both East German athletes who placed ahead of him were using steroids. And while Schenk's admission proves that Steen's suspicions were correct, nothing has really changed. There isn't even an asterisk next to Schenk's name.
Source:
Pavitt, M. (September 1, 2018). Seoul 1988 Olympic champion Schenk admits doping in book but will keep gold. Retrieved from insidethegames.biz/articles/1069473/seoul-1988-olympic-champion-schenk-admits-doping-in-book-and-will-keep-gold