The International Olympic Committe (IOC) was unable to catch any athletes using anabolic steroids at the 2018 Winter Olympics in Pyeongchang, South Korea. This doesn't mean that there were no violations of the World Anti-doping Agency (WADA) Prohibited List. It simply means that the athletes with anti-doping rules violations tested positive for a banned substance other than steroids.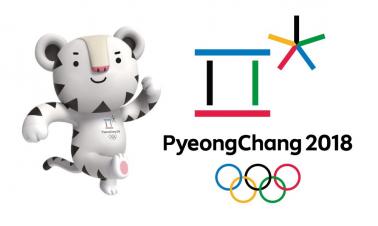 Only four athletes have tested positive for prohibited substances. None of the drugs were related to anabolic steroids or human growth hormone. The drugs involved were meldonium, trimetazidine, fenoterol and acetazolamide.
Meldonium (Mildronate) and trimetazidine (Vastarel) are anti-ischemic drugs used to enhance cardiovascular and circulatory performance. Fenoterol (Berotec) is a short-acting beta-2 adrenoreceptor agonist prescribed for asthma. Acetazolamide (Diacarb) is a diurectic that is purportedly used by athletes as a masking agent.
The first Olympic athlete to test positive for performance-enhancing drugs (PEDs) was speedskater Kei Saito of Japan. Saito tested positive for acetazolamide arising from an out-of-competition sample collected on February 4, 2018. This was shortly after the Japanese short track team had arrived in Pyeongchang prior to the beginning of the two-week long Olympic competition. Saito was sent home before the competition began.
Slovenian hockey player Ziga Jeglic had scored the game-winning goal against Slovakia during the preliminary rounds of the men's hockey competition before being kicked out of the Olympic Village. Jeglic tested positive for the asthma drug fenoterol.
Two Russian athletes tested positive for PEDs – mixed-doubles curler Aleksandr Krushenlnitckii and bobsled driver Nadezhhda Sergeeva. Since Russia was officially banned from the 2018 Olympics as a penalty for its state-sponsored doping program, Krushenlnitckii and Sergeeva competed under the banner of the "Olympic Athletes from Russia".
Krushenlnitckii won the bronze medal with his wife Anastasia Bryzgalova in mixed-doubles curling before he tested positive for the heart drug meldonium. Meanwhile Sergeeva tested positive for another heart drug trimetazidine.
Obviously, PED use is far more rampant than official IOC anti-doping data suggest. But anti-doping authorities have always struggled to catch guilty athletes. A recent documentary by German public broadcaster ARD claimed that 46 percent of Olympic medal winners in cross-country skiiing competition between 2001 and 2010 had abnormal drug test results. Furthermore, over 50 of these athletes competed in Pyeongchang. These athletes had no trouble passing the Olympic anti-doping screens.
Source:
Ingle, S. (February 23, 2018). Second Russian athlete tests positive for doping at Winter Olympics. Retrieved from theguardian.com/sport/2018/feb/23/second-russian-athlete-tests-positive-for-doping-at-winter-olympics