2018 Coca Cola Craven Week Had an Alarming Number of Rugby Players using Multiple Steroids
Khalid Galant, the chief executive officer for the South African Institute for Drug-Free Sport (SAIDS), expressed his frustration at the high number of steroid positives during the 2018 Coca Cola Craven Week. Six players tested positive for anabolic steroids and/or ancillary drugs that are often used in conjunction with steroids.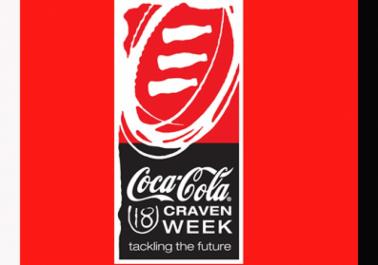 The 2018 Craven Week is an annual tournament for South Africa's leading rugby players between the ages of 16 and 18. It is a chance for young players to show off their skills for scouts representing professional rugby teams.
Craven Week is also the only opportunity that the South Africa Rugby Union has the jurisdiction to administer drug testing involving teenage rugby players. The drug testing took place between the tournament dates of July 8, 2018 and July 14, 2018.
"The number of boys testing positive for steroids continued to increase"
Galant was deeply concerned that the number of boys testing positive for steroids continued to increase. More boys tested positive during the 2018 Craven Week than ever before. The number of positive tests was 3, 5, 4, and 3 in 2014, 2015, 2016 and 2017, respectively.
"We thought we would see a plateau or a decrease in positive tests, so it is a great concern, as is the fact that each one of the boys tested positive for a cocktail of steroids," Galant said. "The deterrent effect of testing seems to have had no effect, and it is also concerning that it appears in some cases the steroids were being injected through a needle."
Galant revealed that the 6 steroid positives were discovered out of a total of 122 tests administered at the 2018 Craven Week. Galant was particularly troubled by the fact that all 6 players who failed the drug tests did not just test positive for one steroid. They all tested positive for a "cocktail of steroids".
The Craven Week dopers tested positive for steroids like nandrolone (Deca Durabolin) and testosterone according to Galant. Some players also tested positive for selective estrogen receptor modulators (SERMs) such as tamoxifen (Nolvadex).
The six players who tested positive for steroids have already been banned from competition. The period of ineligibility ranged from three to four years. Some of those players had already signed contracts with professional rugby teams. Those contracts have been terminated. The dreams of playing rugby professional have been put on hold.
Source:
Ziegler, M. (October 31, 2018). South African school rugby suffering rise in steroid use. Retrieved from thetimes.co.uk/edition/sport/south-african-school-rugby-suffering-rise-in-steroid-use-gtc90gks9