Alex Rodriguez, the retired professional baseball player who admitted using anabolic steroids and other performance-enhancing drugs (PEDs) during several of his 22 seasons as a Major League Baseball (MLB) player, now thinks he "acted like an idiot" by trying to get away with using anabolic steroids.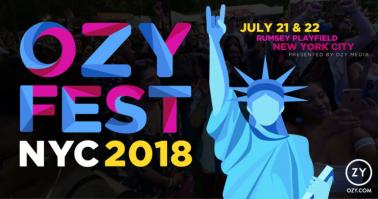 Rodriguez addressed the steroid scandal that tainted much of his career during an appearance at OZY Fest in New York City's Central Park on July 21, 2018. Rodriguez appeared on a panel alongside Flywheel Sports co-founder Ruth Zukerman, Allbirds shoe company founder Tim Brown and the real estate investment startup Cadre co-founder and CEO Ryan Williams.
Rodriguez has seen his popularity soar following his retirement from baseball. He doesn't think he's been better received by the since he first joined the MLB as a 19-year old baseball prodigy. However, his popularity as a baseball player tanked as steroid scandal after steroid scandal followed him during the latter half of his career.
"The arc of the two best years of my life being as a 19-year-old and a 40-year-old told me all I needed to know, that I didn't need any crap," Rodriguez told OZY Fest co-founder and CEO Carlos Watson. "What I needed to do was focus, out-work people and go out and do the best I can, and that was enough."
Rodriguez said he "screwed up" by using steroids in the first place. Then Rodriguez says he "acted like an idiot" by trying to cover it up and defend himself.
"I screwed up in a big way. Second, I doubled down and acted like an idiot," Rodriguez said. "I finally looked in the mirror and said, 'There's no one to blame but you.' And I needed to apologize to people."
Rodriguez feels fortunate that people like him again. He has reinvented himself as a leading baseball analyst for Fox Sports and ABC News. And his return to the good graces of baseball fans in general and New York Yankees fans in particular has benefited in no small part to his 18-month ongoing relationship with singer-actress Jennifer Lopez.
Rodriguez has done as much as he possibly can to distance himself from steroids. While steroids greatly contributed to his sports success and the hundreds of millions of dollars he earned as a MLB player, Rodriguez has come to realize that making money and succeeding in his current career comes at a price. That price involves jumping on the anti-steroid bandwagon.
Source:
OZY Fest. (July 21, 2018). ALEX RODRIGUEZ ON STEROIDS — 'I ACTED LIKE AN IDIOT'. Retrieved from ozy.com/the-huddle/alex-rodriguez-on-steroids-i-acted-like-an-idiot/88237