Canadian golfer Brad Fritsch may be the most honest person in the sport of golf. Fritsch inadvertently used a product that contained a banned substance. It didn't matter that the substance was the relatively innocuous and ineffective DHEA. Fritsch was so consumed with guilt that he voluntarily confessed to the head of the PGA Tour's Anti-Doping program.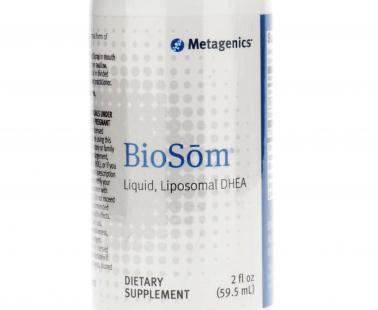 Fritsch sent an SMS text message directly to Andy Levinson and confessed on November 30, 2018. Levinson is the Executive Director of the PGA Tour's Anti-Doping Program. The PGA responded by punishing Fitsch with a three-month suspension. The PGA Tour announced Fritsch's suspension via a statement on its website published on January 8, 2018.
Fritsch didn't waste any time sharing his side of the story. Fritsch published a detailed explanation detailing the circumstances surrounding his suspension on Facebook. The PGA Tour provided a hyperlink to Fritsch's account.
Fritsch revealed that the banned substance was a component of a comprehensive weight loss program promoted and sold to him by a chiropractor friend named Alex. Alex operated a "really successful weight loss program out of his office" with "commercials advertising 'lose a pound of fat per day'". Fritsch wanted to lose some weight and was encouraged by his wife's success on the program.
"My wife had done the program once before and lost 25 pounds," Fritsch wrote on Facebook. "It seemed like the perfect time to, finally, lose some weight - I had turned 40 two days prior; I was pretty much the heaviest I'd ever been (242 pounds); and my kids were getting really fast. Plus, it looked like I would have a good two months off. I would lose the weight and simultaneously adapt my golf swing throughout the program with my instructor."
Fritsch purchased the weight loss program and all the supplements that came with it from his chiropractor friend Alex. The diet was a very low-calorie plan that restricted program participants to two small meals, large quantities of water and several dubious supplements. Each meal contained a small portion of protein with a choice of vegetables. Participants were asked to consume 120 ounces of water every day. The final components included a variety of dietary supplements – a liquid multivitamin, a Vitamin D supplement, a "body detox" supplement, a probiotic and Metagenics Biosom Spray.
It was the last product that resulted in Fritsch's guilt-ridden conscience. Metagenics Biosom Spray contained "liquid liposomal DHEA". According to the product label, each full 0.7-milliliter pump of the spray bottle contained 5-milligrams of DHEA (dehydroepiandrosterone).
The World Anti-Doping Agency (WADA) considers DHEA an anabolic steroid. However, most athletes and bodybuilders consider ordinary DHEA completely useless as a muscle-builder, performance-enhancing drug or weight loss agent. Regardless of the consensus among athletes, DHEA remains a banned substance.
Fritsch was embarrassed by his ignorance. Fritsch understood that he didn't need to report his inadvertent doping. He realized that a self-reported doping admission was no different that a positive steroid test result as far as the penalties were concerned. And Fritsch was okay with that.
"I'm just so upset with myself that I didn't think to question what was in the supplements. But I never did. And in the program rules, it stipulates that a self-report is the same as a positive test. I did know this when I sent the text to Andy Levinson - like I said above, I believe in the program. I'm a proud member of the PGA Tour and I don't take that lightly… I just wish I had paid attention to the details. I'm embarrassed that I didn't pay attention to the details."
Source:
Canadian Press. (January 8, 2018). Canadian golfer Brad Fritsch suspended 3 months for doping. Retrieved from sportsnet.ca/golf/canadian-golfer-brad-fritsch-suspended-3-months-doping/