Sean Grove, a popular Colonial High School physical education teacher and weightlifting coach who has been employed by the Orange County Public Schools (OCPS) for over 20 years, was arrested on charges of possession of a controlled substance (anabolic steroids) and possession of a prescription drug without a prescription on February 27, 2018. Grove was booked at the Orange County Jail and subsequently released on bond.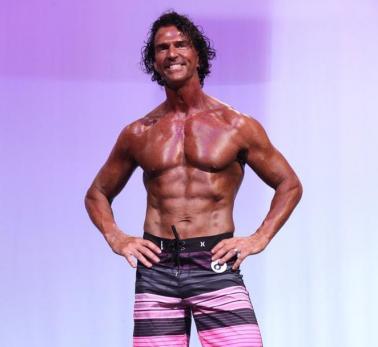 Grove's arrest comes after school administrators received an anonymous tip in May 2017 that the weightlifting coach was selling anabolic steroids along with Viagra and Cialis to high school students. It was the second time that someone reported Grove for steroid dealing.
An internal investigation cleared Grove after the first tip was received during the 2015-2016 school year. OCPS never reported the incident to the Orannge County Sheriff's Office (OCSO).
OCPS reported Grove after the second tip. The OCSO responding by sending a School Resource Officer (SRO) to investigate in February 2018. Grove gave the SRO permission to search his pickup truck. The SRO found two vials of injectable steroids.
Grove acted surprised to hear that the SRO found steroids in his vehicle. Grove eventually admitted that he had used steroids in the past for bodybuilding competitions. Grove had previously competed in physique competitions such as the 2011 NPC Florida State, 2013 NPC Orlando Metropolitan and the 2013 NPC Teen, Collegiate and Masters Nationals.
However, Grove adamantly denied ever selling anabolic steroids, Viagra, Cialis or any other illegal performance-enhancing drugs (PEDs) to any student at Colonial High School or elsewhere. Grove told police investigators that he must have been "set up by an ex-wife, an ex-girlfriend or a competing weightlifting coach."
Eric Pagan, a 17-year old high school weightlifter, defended his coach against the charges. Pagan stated that Grove never sold steroids to students and, in fact, consistently discouraged Colonial High weightlifters from getting involved with steroids.
"He was normally the one to be responsible and stay away from that stuff," Pagan said.
OCPS officials placed Grove on administrative leave pending their own internal investigation and the result of the criminal investigation.
Source:
Putman, C. & Kelly, J. (March 6, 2018). Deputies: Colonial High School weightlifting coach caught with steroids. Retrieved from wftv.com/news/local/deputies-colonial-high-school-weight-lifting-coach-caught-with-steroids/712089862