A Florida man was speeding through the Florida Keys in his Chevy Camaro with his wife, a bottle of vodka, and his steroids.
Ilon Fernandez, a 43-year old Florida man who should have known better, spent the night in a Florida Keys jail after police found anabolic steroids in his vehicle during a traffic stop. Fernandez was also suspected of being under the influence of alcohol.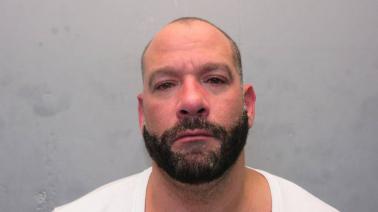 Fernandez was driving his Chevy Camaro erratically and dangerously down U.S. Route 1 near Islamorada according to witnesses on January 6, 2019. Several individuals called 911 to report the Camaro.
Deputies with the Monroe County Sheriff's Office (MCSO) located and stopped Fernandez around 7:40 pm. The deputies smelled a "strong odor of alcohol" in the car and notices that the driver's eyes were "watery, glassy [and] red". In addition, an open alcoholic beverage was in plain sight.
3,000 milligrams of anabolic steroids were found in the Camaro.
When deputies searched the vehicle they found a Smith and Wesson 9mm handgun in the glove compartment, a bottle of Ketel One brand vodka in the trunk, and "3,000 milligrams of steroids" in the center console according to MCSO Deputy Ana Coello.
MCSO deputy Coello's arrest report did not specify what type of steroids were in the car but it seems likely that is could have been an injectable solution. For example, a 10-milliliter vial of a steroid like testosterone dosed at 300 mg/ml would contain 3,000 mg of steroids.
Fernandez's wife apparently accompanied him in the car. She told deputies that the couple was celebrating his birthday in Marathon. Fernandez was taking her home after she told him she did not feel well.
Fernandez faces misdemeanor charges of reckless driving and driving under the influence. But the most serious charge involves the steroids found in the car. Fernandez faces a felony charge possession of a controlled substance without a prescription (anabolic steroids).
Source:
Goodhue, D. (January 7, 2019). Cops pulled him over for speeding. They found a gun, a bottle of vodka and steroids. Retrieved from miamiherald.com/news/local/community/florida-keys/article224027000.html