Egyptian powerlifter Rehab Abougharbya has been suspended for 20 months after testing positive for the anabolic steroid oxandrolone (Anavar). The International Paralympic Committee (IPC) announced the suspension in a statement released on December 30, 2017.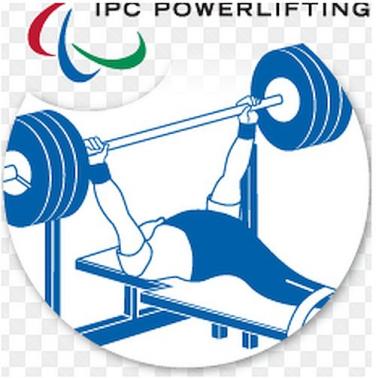 Abougharbya competed in the women's 73-kilogram weight class. The bench press is the only discipline involved in Paralympic powerlifting. Abougharbya absolutely dominated the 2017 World Para Powerlifting World Cup in Eger (Hungary) in May 2017.
Abougharbya successfully completed a 115-kilogram lift on her third and final attempt in Eger to win the gold medal. Silver medalist Larisa Marinenkova from Moldova could only manage to lift 27-kilograms less than Abougharbya with a bench of 88-kilograms. Bronze medalist Beata Jankowska from Poland lifted 83-kilograms.
Unfortunately, Abougharbya would be stripped of her gold medal after doping control officers collected a sample that returned positive for the presence of oxandrolone (Anavar) on May 6, 2017. The use of oxandrolone is a clear violation of the IPC Anti-Doping Code. The IPC has adopted and complies with the guidelines set forth by the World Anti-Doping Agency (WADA).
It could have been much worse for Abougharbya. The typical penalty for a first-time anti-doping violation is four years under the WADA Code. However, the rule allows for some flexibility depending on the circumstances surrounding the adverse analytical finding. In Abougharbya's case, she produced documentation that showed she had been prescribed Anavar by a medical doctor.
"She received a reduced sentence due to the circumstances of the case," according to an IPC spokesperson. "The hearing panel was satisfied that the medication containing the prohibited substance had been prescribed to her by a doctor before becoming an athlete and prior to international competition. She stopped treatment as soon as being notified of the adverse analytical finding.
"This, combined with poor anti-doping education from her National Paralympic Committee, meant the panel found grounds for considering a reduction of the sanction based on no significant fault or negligence."
The IPC panel concluded Abougharbya did not purposefully and knowingly violate the IPC Anti-Doping Code. The blame was placed on the doctor for prescribing a product that contained anabolic steroids. In addition, the IPC decided to show some leniency for Abougharbya due to the fact that anti-doping educational efforts in Egypt have been abysmal.
The medals from the 73-kilogram weight category at the 2017 World Para Powerlifting World Cup have been reassigned following Abougharbya's disqualification. Moldova's Marinekova was promoted to first place. Poland's Beata Jankowsky was promoted to second. And Brazil's Amanda De Sousa was given the bronze medals.

Abougharbya will remain ineligible to compete again until February 12, 2019. The 20-month suspension began on the same date as her provisional suspension – June 12, 2017.
Source:
Mackay, D. (December 30, 2017). Egyptian powerlifter banned for 20 months by IPC after positive drugs test. Retrieved from https://www.insidethegames.biz/index.php/articles/1059603/egyptian-powerlifter-banned-for-20-months-by-ipc-after-positive-drugs-test