Falmouth firefighter Matthew Edwards has been accused of steroid use and domestic abuse over a period of years.
Matthew Edwards, a 33-year old firefighter and paramedic employed by the Falmouth Fire and Rescue Department in Massachusetts, has been arrested for assaulting his pregnant wife last year. The Falmouth Police took Edwards into custody after an arrest warrant was issued on January 10, 2018.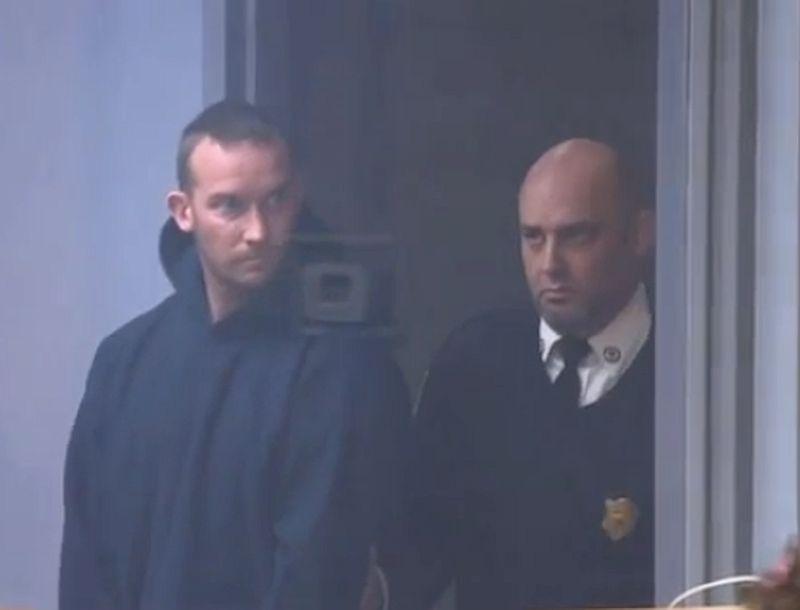 The Falmouth firefighter was charged with 4 counts of assault and battery on a pregnant woman, 6 counts of assault and battery on a household member and 1 count of assault and battery that took place between May 15, 2018 and October 18, 2018.
Edwards had allegedly been beating his wife repeatedly over the course of their eight-year relationship. However, his wife was reluctant to tell anyone about the domestic abuse. She was scared that no one would believe her since her husband was a highly-respected firefighter and paramedic in the community.
Wife repeatedly blames steroids for her husband's "violent tendencies".
Edwards did not need to make excuses for his behavior. His wife seemingly absolved him by blaming anabolic steroids and roid rage for causing his "violent tendencies" according to statements recorded in court documents.
"Ms. Edwards would attribute steroid use to his mood swings and violent tendencies and would mention it several times throughout the interview," according to the court documents. "Ms. Edwards said Matthew actively uses testosterone."
Mary Chamberlain, a prosecutor with the District Attorney Office for the Cape & Islands District, noted that Ms. Edwards repeatedly blamed steroids for her husband's behavior.
Of course, domestic abuse victims often try to find excuses for their abusers' violent acts. Steroids are a convenient scapegoat. But Edwards was likely simply a bad person, with or without steroids.
Edwards was accused of multiple acts of violent directed at his wife. It included slamming his wife into a refrigerator and punching her while she lay on the ground. It included pushing her head violently against a wall when she was 28 weeks pregnant. It also included jumping his wife and pressing down on her so she was unable to breathe while she was 36 weeks pregnant.
The wife finally found the courage to go public with the allegations of domestic abuse shortly after placing a 911 call to Falmouth Police on November 25, 2018. Police seized a duffle bag belonging to Edwards. The bag contained syringes and several vials of anabolic steroids.
Falmout District Court Judge Christopher Welch released Edwards on his own recognizance and set bail with various conditions to his release. Edwards must avoid contact with his wife; he must abstain from using any alcohol or drugs including anabolic steroids. He must agree to submit to regular drug testing including steroid testing. While on bail, Edwards is subject to home confinement with exceptions for work and drug testing.
Edwards is scheduled to appear in court for a pretrial hearing on February 12, 2019.
Source:
Cowperthwaite, W. (January 11, 2019). Falmouth firefighter accused of assaulting pregnant wife. Retrieved from capecodtimes.com/news/20190111/falmouth-firefighter-accused-of-assaulting-pregnant-wife