Olympic weightlifting continues to be exposed as a steroid-plagued sport with several new doping suspensions.
Four Thai weightlifters have tested positive for various anabolic steroids according to an announcement by the International Weightlifting Federation (IWF) on January 22, 2019. The Thai weightlifters were identified as Thunya Sukcharoen, Sukanya Srisuurat, Sopita Tanasan and Chitchanok Pulsabsakul.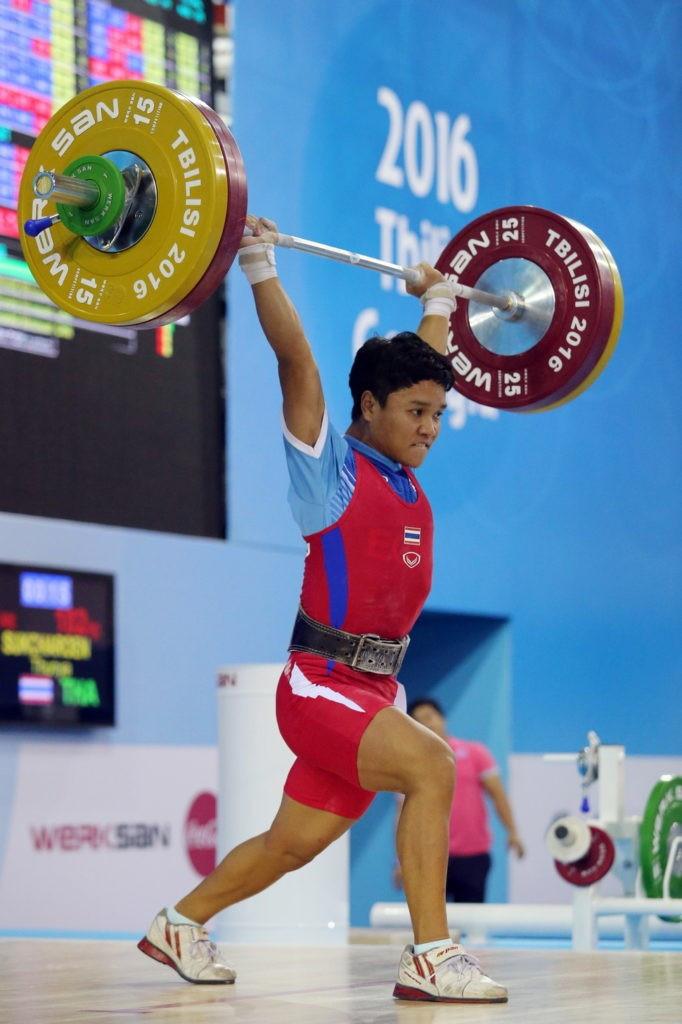 The four Adverse Analytical Findings (AAFs) resulted from urine and blood samples collected at the 2018 IWF World Championships in Ashgabat (Turkmenistan) on November 1-10, 2018. All samples passed the initial screening. However, the IWF's Athlete Passport Management Unit identified irregularities in four of the samples.
The suspicious samples were sent to the WADA-accredited laboratory in Cologne (Germany) for further analysis. The Cologne laboratory performed carbon isotope ratio (CIR) analysis and confirmed the use of exogenous testosterone.
Three of the four Thai weightlifters were Olympic or World Champions.
Thunya Sukcharoen won three gold medals in the Women's 45-kilogram competition at the 2018 Ashgabat World Championships. She recorded the best lift in the Snatch, Clean & Jerk and Total. She could be stripped of all results and the World Champion title.
Sukanya Srisuurat won three gold medals in the Women's 55-kilogram competition at the 2018 World Championships. She also set a world record Total of 232-kilogram. She could also be stripped of her medals and her new world record.
Sopita Tanasan placed fourth in the Women's 53-kilogram at the 2018 Ashgabat World Championships. Tanasan in an Olympic champion who won the gold medal at the 2016 Olympic Games in Rio de Janeiro.
Chitchanok Pulsabsukal placed sixth at the 2018 World Championships. She had previously won bronze medals at bot the 2013 Wroclaw World Championships and the 2014 Almaty World Championships.
All four Thai weightlifters face a minimum of four years of ineligibility if they are found guilty. Srisurat could be suspended for 8 years given that this would represent her second anti-doping rule violation.
Source:
Associated Press. (January 22, 2019). Olympic champ, three other Thai weightlifters fail drug tests. Retrieved from espn.com.au/olympics/weightlifting/story/_/id/25829560/olympic-champ-four-thai-weightlifters-test-positive-steroids