Gaspari Nutrition filed bankruptcy in 2014 but still must pay a substantial settlement related to selling anabolic steroids and unapproved drugs masquerading as dietary supplements. The now-bankrupt Gaspari Nutrition must pay ThermoLife International a $415,000 cash settlement from the Gaspari Nutrition Bankruptcy Fund.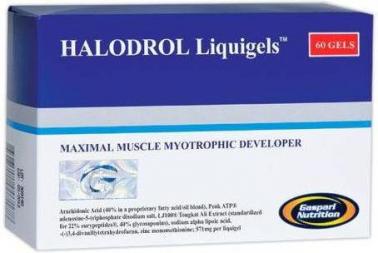 The United States Bankruptcy Court for the District of New Jersey approved the settlement on November 21, 2017. ThermoLife originally filed the federal lawsuit against Gaspari Nutrition Inc. on May 26, 2011. The lawsuit also named Gaspari President and IFBB pro bodybuilder Rich Gaspari along with product formulators Bruce Kneller and Daniel Pierce.
The lawsuit cited false advertising, unfair competition and tortious interference with ThermoLife's business. ThermoLife alleged that Gaspari spiked its products with illegal steroids and unapproved drugs, Furthermore, Gaspari misled and deceived consumers into believing the products were legal, safe and natural. In reality, the products contained drugs that shared some of the very same potentially harmful side effects as illegal anabolic steroids.
The ThermoLife lawsuit relied on industry experts and U.S. Food and Drug Administration (FDA) warning letters that identified Gaspari Nutrition products, such as Novedex XT and Halodrol Liquidgels, as being tainted with potentially harmful drugs. The FDA determined that Halodrol Liquidgels contained ingredients that qualified as synthetic steroids while Novedex XT contained both aromatase inhibiting and steroidal drugs.
Ron Kramer, the Chief Executive Officer and Founder of ThermoLife, celebrated the settlement after his company spent over six years litigating the case.
"It has been a long time coming, but I have always remained confident that when the facts were presented the legal system would hold Gaspari Nutrition responsible for intentionally spiking products with drugs and for its lies to the public about its products," Kramer said in a statement. "Today's award should serve as a wake-up call to companies that mislead consumers and sell products spiked with drugs thinking that the FDA is too busy to catch them."
The Gaspari Nutrition settlement is also more bad news for co-owner Jared Wheat. Wheat acquired co-ownership in April 2016 after Gaspari filed corporate bankruptcy in 2014. Gaspari Nutrition once boasted $85 million in annual sales. The company looked successful from the outside but it was really bleeding cash. Wheat thought he was getting a good deal purchasing the bankrupt company but the Gaspari steroid-related settlement only further taints Wheat's businesses.
This fact was not lost on ThermoLife founder Ron Kramer.
"As we have recently seen, justice can be severe against the wrongdoers," Kramer noted in the statement. "Gaspari Nutrition's new co-owner, Jared Wheat, was recently indicted by the FDA on 18 felony counts related to dietary supplements and if convicted he can spend decades in prison."
Hi-Tech Pharmaceuticals owner Wheat has been accused of spiking Hi-Tech products with undeclared illegal anabolic steroids. If convicted, Wheat faces going to federal prison for the third time in his life on drug trafficking charges and for the second time involving anabolic steroids.
Wheat was charged with manufacturing and distributing Schedule III controlled substances, selling misbranded drugs, conspiracy, money laundering and fraud in a federal indictment filed on September 28, 2017. The Hi-Tech products accused of being spiked with anabolic steroids were Superdrol, Equibolin, 1-AD, 1-Testosterone and Androdiol. Wheat vehemently denied that any of the five products contained illegal anabolic steroids.
Source:
ThermoLife. (December 27, 2018). ThermoLife International, LLC Gets Paid From Gaspari Nutrition Bankruptcy Fund. Retrieved from prnewswire.com/news-releases/thermolife-international-llc-gets-paid-from-gaspari-nutrition-bankruptcy-fund-300575646.html