Ireland High Court Refuses United States Extradition Request for the Wife of Axio Labs Owner
Siobhan Hatton, the ex-wife of the late Axio Labs founder Brian Wainstein, has apparently thwarted United States prosecutors in Tennessee. She will not be extradited to the United States to face anabolic steroid trafficking charges.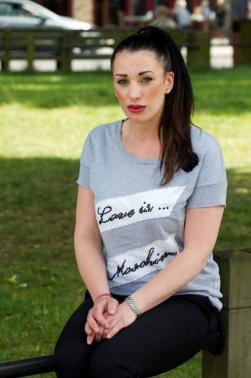 The High Court of Ireland has refused to extradite the Irish national citing the mental health of Hatton and the irreparable harm that would befall her daughter should she be extradited. In fact, the High Court has determined that her daughter has already been damaged by the events.
"Hatton was indicted alongside her husband by a federal grand jury in 2010."
She was later arrested on an international arrest warrant during a family picnic in London in September 2012. She had been incarcerated ever since. She has spent most of the last 6 years in jail fighting extradition to the United States.
Hatton was on the verge of being extradited to the United States after an English court approved the United States request. While temporarily free on a £250,000 cash bail, Hatton fled England for her home country of Ireland on the eve of her extradition. She forfeited the entire bail amount.
Hatton was immediately arrested at a Dublin hospital by the Garda Síochána extradition unit. For the next 3-1/2 years, Hatton languished in an Irish jail pending extradition proceedings. During this time, Hatton was placed on suicide watch on several occasions.
U.S. prosecutors alleged that Hatton was deeply involved in helping Wainstein run the GenXXL and Axio Labs steroid operations. Axio Labs reportedly generated over $8 million in sales between 2004 and 2008.
Hatton always denied the allegations of her involvement in Wainsteins's illegal enterprise. Hatton insisted that her only crime was being "married to the devil".
High Court Justice Aileen Donnelly did not based her decision on the merits of the U.S. government's case against Hatton. Justice Donnelly based her decision on the results of a psychological report. A detailed psychological report is required before extradition proceedings can proceed in Ireland.
Hatton's psychological reported painted a picture of a suicidal woman operating in a diminished capacity due to her lengthy incarceration and extended separation from her daughter. Hatton's only recent contact with her daughter was by phone. In addition to depression, Hatton was diagnosed with an eating disorder after she started restricting her food intake.
Justice Donnelly ruled that there were "powerful, persuasive family and personal factors" which made extradition an unacceptable option. In order to prevent further injury to the mother and child, Donnelly blocked the extradition request.
The United States prosecutors have now failed to extradite their two primary suspects in the Axio Labs case. Brian Wainstein and Siobhan Hatton were both arrested in countries with long-standing extradition treaties with the United States. Neither suspect will ever be tried on American soil.
Wainstein's extradition from South Africa was expected to be imminent. But U.S. law enforcement officials never got their hands on him. Prior to the conclusion of the South African extradition proceedings, Wainstein was murdered in a gangland dispute in August 2017.
Hatton and Wainstein were the last two pending cases in the Axio Labs prosecution. Wainstein's death and Hatton's blocked extradition effectively put an end to the Axio Labs case.
Source:
Phelan, S. (October 26, 2018). Extradition of Irish steroid smuggling suspect is blocked. Retrieved from independent.ie/irish-news/courts/extradition-of-irish-steroid-smuggling-suspect-is-blocked-37460514.html