Chris Kirkby was able to fulfill his long-time dream of opening his own gym in the spring of 2017. But his illegal activities in the years prior to the grand opening of the Kirkby's Gym have forced him to relinquish control of the company. It would have been difficult for him to run the fitness company from prison anyway.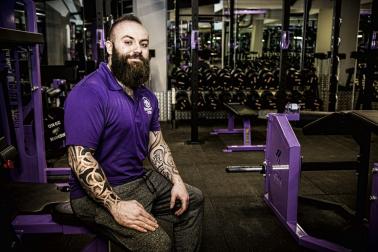 Kirkby was one of twelve individuals who were charged after a long-term investigation into steroid trafficking conducted by the North Wales Police (NWP). The steroid operation distributed steroids domestically and internationally between May 1, 2013 and December 2, 2016. Kirkby was not the mastermind of the operation but his role was significant nonetheless. Kirkby profited handsomely from his involvement in the "multi-million-pound criminal enterprise".
Detective Constable Ian Millington, the lead investigator in the case for the NWP St. Asaph Criminal Investigations Department (CID), testified about the large scale nature of the underground steroid laboratory (UGL) in which Kirkby participated.
"This has been a complex and protracted investigation spanning more than three years, and involving search warrants executed across several locations – culminating in the sentencing of these defendants," said Millington. "This was a multi-million-pound criminal enterprise where steroids were sold in the UK and worldwide, having been manufactured using raw products imported from Hong Kong and mainland China."
Like practically every other steroid UGL around the world, the raw materials were imported from China with the final steroid products manufactured in less than sterile laboratory conditions that fell far short of basic pharmaceutical standards.
"The steroids were generally sold using a professionally set up website, giving customers the impression the drugs were produced in sterile laboratory conditions," Milligan testified. "This could not have been further from the truth. The laboratory, when found, was in a dirty and dusty outbuilding at some of the defendants' address."
Judge Huw Rees at Caernarfon Crown Court in Wales sentenced Kirkby to 40 months in prison after a jury found Kirkby guilty of producing and conspriring to supply a Class-C drug (anabolic steroids) on July 20, 2018.
Kirkby resigned as Director and relinquished his ownership stake in Kirkby's Gym Ltd on July 5, 2018. It was not immediately known whether Kirkby transferred his stake to his wife Victoria or someone else with the company.
While there was no indication that Kirkby used the illicit proceeds generated from his steroid UGL involvement as capital to launch his commercial gym business, it would be of great benefit to his family if the gym continues to provide a source of income for his young family during the 3-year and 4-month period during which Kirkby will be incarcerated.
Source:
Moutney, D. (July 25, 2018). Former owner of a gym in Shefford jailed over involvement in steroids conspiracy. Retrieved from thecomet.net/news/former-shefford-gym-owner-christopher-kirkby-jailed-over-involvement-in-steroids-conspiracy-1-5621369
Christopher Kirkby was sentenced at Caernarfon Crown Court last Friday. Picture: North Wales Police
The former owner of a gym in Shefford has been jailed for more than three years over his part in a multi-million-pound anabolic steroids conspiracy.
Christopher Kirkby, of Angle Green in Shefford, was sentenced to 40 months behind bars when he appeared before Judge Huw Rees at Caernarfon Crown Court in Wales on Friday.
Kirkby was found guilty by a jury of producing and conspiring to supply a class-C drug between May 1, 2013, and December 2, 2016. The raw materials were imported from the Far East, and the illegal products were sold worldwide.
The 30-year-old personal trainer used to own and run Kirkby's Gym, in Saint Francis Way on Shefford's industrial estate.

Kirkby was one of 10 men and five women to stand trial in the case – with co-defendants from across England and Wales. Two further defendants in the same case pleaded guilty.
Kirkby officially ceased to be a director of Kirkby's Gym Ltd on July 5. On the same date he ceased to be a person with significant control, according to Companies House papers.