The Ana Liffey Drug Project Needle & Syringe Programme (ALDP-NSP) in Limerick has recorded a record number of anabolic steroid users as clients taking advantage of its free needle exchange services. The increasing number of steroid users is part of a nationwide trend seen by needle exchange services across Ireland.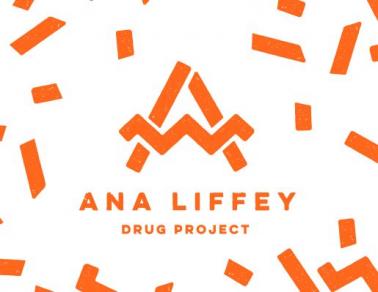 Rachel O'Donoghue, a team leader of ALDP Mid-West, warned that it was premature to conclude whether the increase is due to more people using steroids or due to "better education and better engagement" with the bodybuilding community about safe injecting practices involving injectable anabolic steroids.
"We're definitely seeing more people – whether that's because of better education and better engagement because of that, or whether it's an increase in people using steroids I'm not sure," O'Donoghue admitted.
O'Donoghue noted that some steroid users have sought out clean needles from ALDP-NSP since it opened in the early 1980s. However, the number of steroid users amounted only to a handful per year up until recently. The demand has increased dramatically over the past two to three years. Currently, approximately 20 different individuals engage with ALDP-NSP on a regular basis to receive clean injecting equipment for injectable muscle-building drugs like steroids and human growth hormone (hGH).
"I think it's always been there – but I think that people weren't as open to engaging with the services for their needle exchanges," O'Donoghue said. "You always had a few people that were into the power-lifting and the competitions – people that were using them a long time. Definitely, recently, we're seeing more young people arrive for an exchange."
Most of the steroid users showing up at the clinic are serious athletes such as bodybuilders, powerlifters or rugby players. But a large percentage of the new users seeking services are younger people who use steroids primarily so that they can impress Instagram followers with selfies of their steroid-enhanced physiques.
"There is that whole image – that 'Instagram life' – a lot of the guys who are involved in the competitions would give out about people that are purely there for taking pictures," O'Donoghue said.
Steroid users still represent a minority of the individuals seeking services at ALDP-NSP. The majority of its clients are using psychoactive substances like heroin, cocaine and benzodiazepine-based drugs. Only about 20 out of ALDP-NSP's 250 regular clients are requesting injecting equipment for steroids.
Source:
Brophy, D. (September 9, 2018). Steep increase in Limerick steroid-users seeking needle exchange. Retrieved from thejournal.ie/steep-increase-in-limerick-steroid-users-seeking-needle-exchange-4225041-Sep2018/