British national Khalid Masood (born Adrian Russell) drove a vehicle into numerous pedestrians along the Westminster Bridge in a terror attack on March 22, 2017. Masood killed five individuals and injured more than fifty during the attack. Masood had apparently consumed or injected anabolic steroids in the hours or days before the attack according to testimony at a pre-hearing inquest.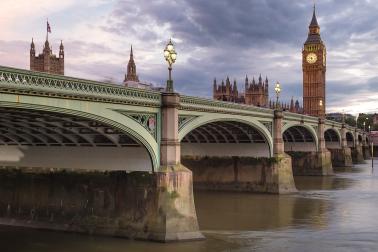 The hearing titled "Inquests arising from the deaths in The Westminster Terror Attack" commenced at the Old Bailey (Central Criminal Court of England and Wales) on January 15, 2018.
Jonathan Hough QC, the Counsel to the Inquests assisting Senior Coroner Fiona Wilcox, submitted public testimony regarding Masood's use of performannce-enhancing drugs (PEDs) for the very first time.
"A urine sample from Khalid Masood provided evidence of anabolic steroids having been taken in the hours or days prior to his death," Hough said. "The sample analysis is attested to by a forensic toxicologist. A more specialist pharmaceutical toxicologist has been instructed to prepare a report addressing how steroid use may have affected Khalid Masood."
A urinalysis can detect the putative use of exogenous testosterone as well as the metabolites of various injectable and oral steroids. The names of the specific steroids were not revealed during the pre-hearing inquest.
Masood changed his name after he converted to Islam and reportedly became radicalized in prison after as a career violent offender. Masood sent a message using WhatsApp that declared his motive as revenge against Western countries that participated in military action against predominantly Islam countries in the Middle East.
Masood drove a Hyundai Tucson SUV that he rented from Enterprise Rent-a-Car into pedestrians on the Westminster bridge just outside the Houses of Parliament. Four victims died as a direct result of the impact including British school teacher Aysha Frade, British retired window cleaner Leslie Rhodes, American engineer Kurt Cochran and Romanian architect Andreea Cristea. Masood fled on foot. He then stabbed to death British police officer Keith Palmer. Masood was fatally shot in the chest shortly thereafter.
The Westminster Coroner's inquest is a broad investigation into any and all factors that may have influenced Masood's actions. Anabolic steroids are only one of several potential variables that are being examined. The potential psychological and behavioral effects of anabolic steroids will only be considered in conjunction with a thorough "psychological autopsy".
Source:
Dearden, L. (January 15, 2018). Westminster terrorist Khalid Masood took steroids before launching attack, inquest hears. Retrieved from independent.co.uk/news/uk/crime/westminster-attack-khalid-masood-took-steroids-terrorist-london-parliament-isis-inquest-latest-a8159926.html