The number of teenagers and young adults using anabolic steroids has increased significantly in the past year according to official government statistics. And internet steroid sources are more than willing to accommodate the demand selling the muscle-building drugs even when their customers are only teenage boys.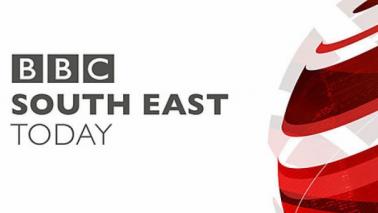 A BBC South East undercover investigation contacted various domestic internet sources who sold performance-enhancing drugs (PEDs). The BBC reporter identified himself as a teenage boy but this did not deter the steroid sources from following through and completing the sale. One source apparently bragged that his secure packaging would even permit safe delivery to a school address.
The Home Office's Crime Survey for England and Wales revealed that steroid use increased 400% among 16 to 24-year old respondents. The rate of steroid use was among this group was only 0.1% in the 2015-2016 survey. The 2016-2017 survey showed a 0.4% rate of steroid use by teens and young adults. The actual increase in the number of steroid users translates to approximately 19,000 young adults.
Ian Hamilton, a lecturer in mental health and addiction for the University of York's Department of Health Sciences, attributed the increased steroid use to greater societal pressures emphasizing physical appearance for men. Hamilton believes that social media, such as Facebook, Instagram and Snapchat, has had a major impact in this societal trend.
"In some ways young men have been catching up with young women over the last few years, they are more sensitive and vigilant about how they should look and this is becoming more acute," according to Hamilton. "I think it is to do with appearance and masculinity, and the messages we absorb through social media."
When Instagram was contacted about the abuse of its platform to sell steroids and PEDs, an Instagram spokesperson was quick to absolve itself of responsibility by noting that its terms of use prohibit the sale of steroids and the company encourages users to report any violations.
"The Instagram community must follow the law and the sale of illegal or prescription drugs," according to Instagram. "Our global review team checks these reports 24/7, and as soon as we are made aware of violating content we work quickly to remove it."
Source:
BBC. (January 2, 2018). Steroids 'sold illegally to teens', BBC South East finds. Retrieved from http://www.bbc.com/news/uk-england-42444054