Zoey Berry, a halfback who previously played for the Black Ferns women's rugby team, appealed her four-year suspension for an anti-doping rules violation (ADRV). She argued, among other things, that she was retired when she purchased clenbuterol and ultimately never used it. The New Zealand Rugby Judicial Committee rejected each and every argument.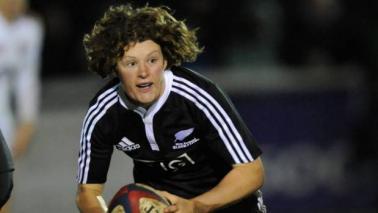 The NZ Rugby Judicial Committee dismissed Berry's appeal and upheld the original 4-year ban. The committee noted that it was "comfortably satisfied that Ms Berry used the Clenbuterol and that she therefore committed the violation alleged".
The standards of evidence are minimal in anti-doping inquiries. There is no such thing as a "presumption of innocence" when it comes to penalizing athletes. There is only a presumption of guilt. The burden of proof required to destroy an athlete's career is only "comfortable satisfaction" rather than "beyond a reasonable doubt", "clear and convincing evidence" or even "preponderance of the evidence".
Berry had argued that she had, for all intents and purposes, retired from rugby and had no intentions to ever play competitively again when she ordered a 20-milliliter bottle of liquid clenbuterol suspension from NZ Clenbuterol on February 24, 2015. Berry said she made the decision to end her rugby career after playing for the Canterbury Women's FPC Rugby Team from 2012 until 2014.
Following her retirement, Berry ordered the clenbuterol after a friend told her about its fat burning effects. Berry wanted to see how lean she could get by using the powerful fat burner in conjunction with a proper weight training program and nutrition plan. Berry said she changed her mind after she let a friend try the clenbuterol and was told that it was a low-quality product. Berry had doubts about clenbuterol's safe and decided to throw the product in the trash in March 2015.
The Judicial Committee did not believe her. The committee seemed to be penalize Berry because she steadfastly refused to identify the individual who recommended clenbuterol to her and the individual who tasted the clenbuterol for her.
The Committee couldn't imagine that rugby player at a high level of fitness would need to lose additional body fat. Furthermore, it couldn't accept that someone would ever purchase a product without the full intention to eventually use it.
"At the time she placed the order, she had recently played in two sevens tournaments and no doubt would have been relatively fit," according to the committee judgement. "Her position in the 15-aside game was as halfback. It is difficult to see that there would be much need to lose weight in February 2015.
"It is also difficult to accept that having purchased the Clenbuterol she was not in the circumstances of intending to use it."
The New Zealand Rugby Judicial Committee would have normally reduced a four-year ban to only two-years for a first-time violator if the athlete promptly admitted committing an ADRV. Berry promptly admitted purchasing clenbuterol in violation of New Zealand Anti-Doping Rules. Unfortunately, her refusal to fully cooperate and disclose the identities of the people who recommended clenbuterol to her appeared to have prejudiced the Committee against her. The Committee determined that Berry "did not give a full and frank admission".
"Her refusal to say who told her about the Clenbuterol and who tested it for her and her decision not to call that person as a witness does not assist her," according to the Committee.
Berry will be eligible to play rugby again on July 31, 2021.
Source:
Sutff.co.nz. (January 10, 2018). Former Black Fern Zoey Berry bought banned drug to 'lose body fat and get lean'. Retrieved from stuff.co.nz/sport/rugby/100459809/former-black-fern-zoey-berry-bought-banned-drug-to-lose-body-fat-and-get-lean