Jemima Sumgong was suspended for EPO doping. He suspension was doubled because she lied about how EPO ended up in her body.
Jemima Sumgong, a Kenyan long-distance runner who won the marathon gold medal at the 2016 Rio Olympics, had had her doping suspension doubled to eight years. She gets to keep her gold medal but the 33-year old won't be allowed to compete again until she is over 40.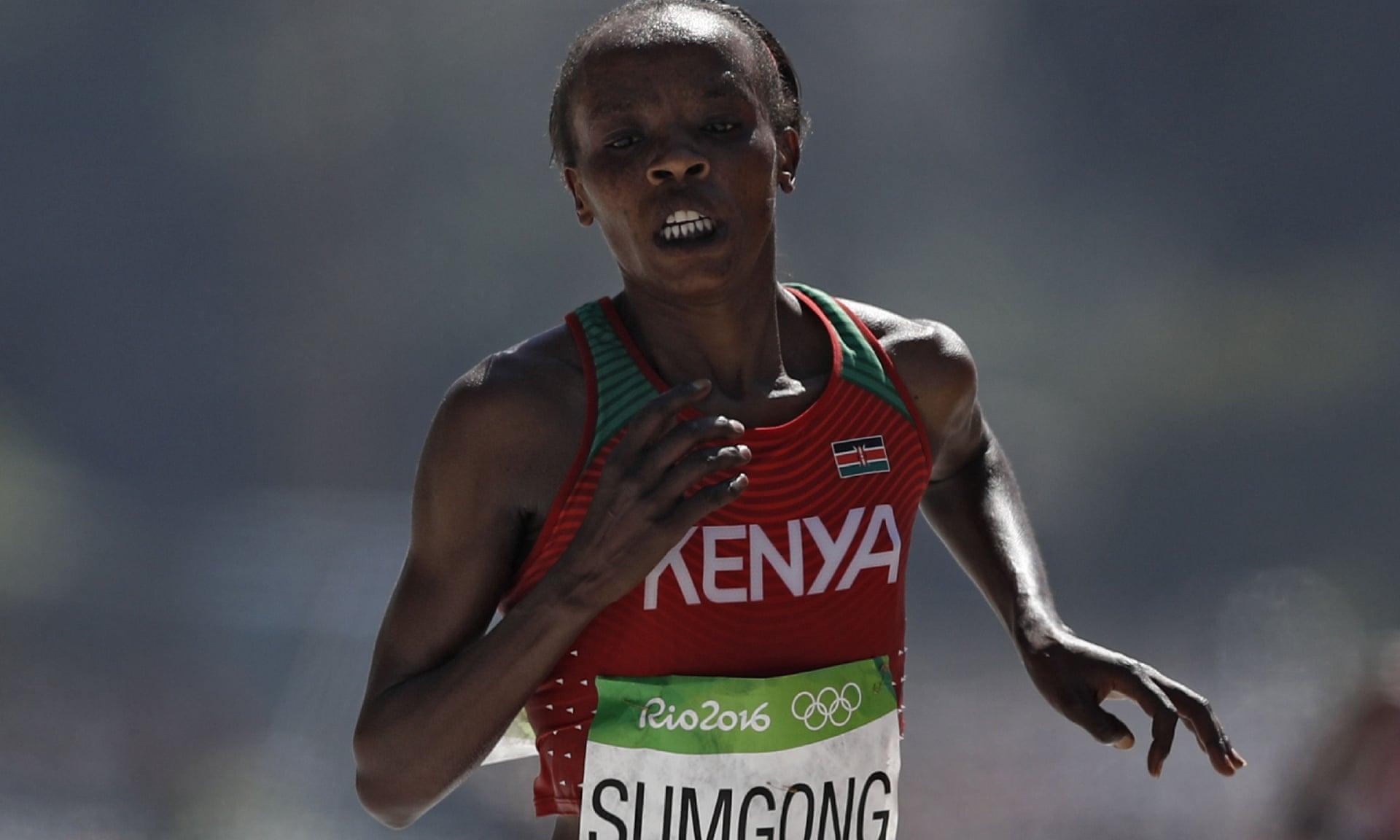 Sumgong originally tested positive for synthetic EPO arising from a urine sample that IAAF doping control officers collected during an unannounced and out-of-competition visit on February 28, 2017.
Sumgong promptly admitted using EPO when presented with the lab test results. However, she argued that she had been administered EPO during an emergency visit to the Kenyatta National Hospital on February 22, 2017.
Sumgong claimed that she suffered an ectopic pregnancy that resulted in life-threatening hemorrhaging. The severe blood loss required a blood transfusion. A doctor also allegedly injected EPO to expedite her recovery.
Sumgong provided IAAF anti-doping officials with five hospital documents to corroborate her account. Unfortunately, an investigation by the IAAF Athletics Integrity Unit (AIU) determined that the documents were forgeries that Sumgong fabricated.
Sumgong never admitted forging the documents. She insisted that hospital record keeping must have been disrupted due to a doctor's strike during her visit. Furthermore, Sumgong suggested that an "imposter" doctor may have treated her. The Kenyatta Hospital firmly rejected her claims.
Sumgong is a highly-accomplished marathon runner. In addition to the 2016 Olympic marathon, she won the 2006 Las Vegas Marathon, the 2011 Castellon Marathon, the 2013 Rotterdam Marathon and the 2016 London Marathon. She almost won the prestigious 2012 Boston Marathon and the 2014 New York City Marathon but placed second in each them.
The IAAF's eight-year suspension has effectively ended Sumgong's competitive marathon career. Sumgong had already received a lifetime ban from the big-money marathon series known as the World Marathon Majors (WMM). These suspension have ended her ability to earn a future income in the sport.
Source;
Ingle, S. (January 25, 2019). Marathon champion Jemima Sumgong has doping ban doubled to eight years. Retrieved from theguardian.com/sport/2019/jan/25/olympic-marathon-champion-jemima-sumgong-doping-ban-doubled-kenya-