Omar Mir Seddique Mateen was identified as the gunman who murder 50 people and wounded 53 others at the popular gay nightclub "Pulse" in Orlando, Florida. As with any tragedy, the media immediately starts searching for answers to explain such senseless violence. Radical Islamic ideology, religiously-motivated homophobia and the hatred of gay people have been offered as the most likely explanations. However, the news media has also unbelievably touched on anabolic steroids and "roid rage" as a potential explanation.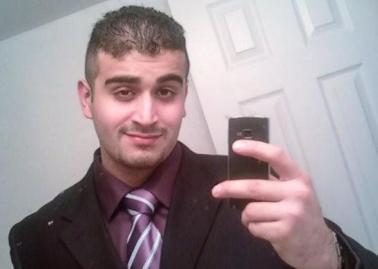 Mateen was identified as a bodybuilder obsessed with his physique after his former wife accused him of domestic violence and a history of steroid use. In an interview with several news outlets on June 12, 2016, ex-wife Sitora Yusufiy expressed her certainty that anabolic steroids "had something to do with it".
"[Omar Mateen] was mentally unstable and mentally ill. That's the only explanation that i could give and he was obviously disturbed, deeply and traumatized," Yusufiy said. "I know that he had a history of steroids. I don't know if that caused it. I'm sure it had something to do with it, you know?"
Subsequent news reports identified Mateen as a bodybuilder who had been obsessed with his physique and involved in the health and fitness scene for several years. His employment history linked him to multiple jobs related to bodybuilding, nutrition and fitness. And photographs of his apartment revealed a weight set and exercise equipment.
In addition to Mateen's alleged steroid use, Yusufiy also suggested that his concern with his physical appearance was more than merely a concern with improving his health and fitness in the gym. Rather, it may have a reflection of a possible suppressed homosexuality.
"He would take a long time in front of the mirror, he would often take pictures of himself, and he made little movements with his body that definitely made me question things," Yusufiy said. "It definitely popped up in my head whether he was totally straight."
Even if Mateen did use steroids during the time he was married to Yusufiy, the two had been separated since 2009. There is no reason to think that Yusufiy had any insight to any muscle-building drugs or supplements Mateen may have used in the past 7 years.
Before Mateen graduated from the Indian River State College with an associate of science degree in criminal justice technology in 2006, he had worked at two supplement stores – Nutrition World in Fort Pierce and General Nutrition Center (GNC) in Jensen Beach – and one commercial bodybuilding and fitness center – Gold's Gym in St. Lucie West.
Mateen's ex-wife has been the only witness to his alleged steroid use. This didn't stop the news media from interviewing other people in an attempt to strengthen the connection between his steroid use and behavior.
At least one other individual assumed Mateen used steroids based on his behavior. Stefan Comvalius was a gym member at the Gold's Gym in St. Lucie West where Mateen was employed in 2005. Eleven years later, Cornvalius says he remembers that Mateen was a bodybuilder with a terrible temper that he attributed to steroids.
"You could definitely tell there was something not right with him," Comvalius said.
Jason Hart was also a member at Gold's Gym in 2005 who remembered how strong and intense Mateen was in the gym.
"He was definitely a strong kid," said Hart. "He always looked intense. Like he was training. It's kind of eerie to think about that now."
Aside from Mateen's ex-wife's allegation that he used steroids and that steroids must have had something to do with the 2016 Orlando tragedy, there is no evidence linking Mateen to steroid use particularly in the past 7 years. In a pathetic effort to corroborate Yusufiy's account, the media was interviewed gym members who last knew Mateen over a decade ago. The truth is that there is absolutely no reason to think steroids had anything to do with the tragedy.
A homegrown terrorist on steroids just makes a good story and provides a convenient way for the news media to portray bodybuilding and steroid use as deviant.