Gemma Farr abused her position as prison employee to have an intimate affair with one inmate and smuggle steroids to other inmates.
Gemma Farr, a 37-year old occupational therapist employed at the HMP Dovegate prison in Staffordshire (UK) for the past seven years, is going to prison after she was caught smuggling anabolic steroids into the prison on behalf of inmates.
Farr pleaded guilty to conspiring to supply contraband (anabolic steroids and mobile phones) into prison. Farr was also charged with misconduct in a public office.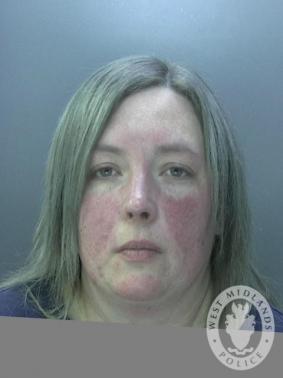 The conspiracy was uncovered after Farr was questioned over a rumored intimate relationship with an inmate. Police also wanted to know why Farr was regularly leaving the prison grounds during her work shift.
Evidence of Farr's involvement in the steroid smuggling conspiracy was found on her mobile phone.
Farr admitted falling in love with a convicted murderer. Farr also admitted hiding steroid pills and mobile phones in her underwear in order to bring the contraband into HMP Dovegate.
An analysis of her mobile phone records helped piece together the details of the conspiracy. Investigators discovered over 1,500 phone calls, text messages and WhatsApp messages made between June 2017 and September 2017.
Farr conspired with another inmate named Ricky Walsh to distribute the steroids to other prisoners. Walsh was in charge of the entire steroid smuggling and distribution operation.
Walsh hooked Farr up with a steroid dealer on the outside of the prison named Peter Cochrane. Farr would meet Cochrane in the parking lots of nearby pubs. Cochrane delivered the steroids to Farr in exchange for payment.
Walsh even enlisted his girlfriend on the outside (Louise Brierley) to launder money by using her bank accounts to receive inmate payments for steroids.
All four individuals were arrested and prosecuted in connection to the smuggling operation.
Farr was sentenced to 32 months imprisonment. Cochrane was sentenced to 8 months imprisonment. Brierley was sentenced to 200 hours community service.
Walsh is scheduled to be sentenced at a later date. He is already serving a 10-year prison sentence for armed robbery.
Source:
West Midlands Police. (January 9, 2018). Prison officer who fell for killer jailed for smuggling contraband behind bars. Retrieved from west-midlands.police.uk/news/prison-officer-who-fell-killer-jailed-smuggling-contraband-behind-bars