Barrow Raiders player James Duerden won't be allowed to play rugby for four years.
James Duerden, a 27-year old Rugby Football League (RFL) player signed by the Barrow Raiders RLFC, tested positive for prohibited anabolic steroids. Duerden has been suspended for a period of four years as a result.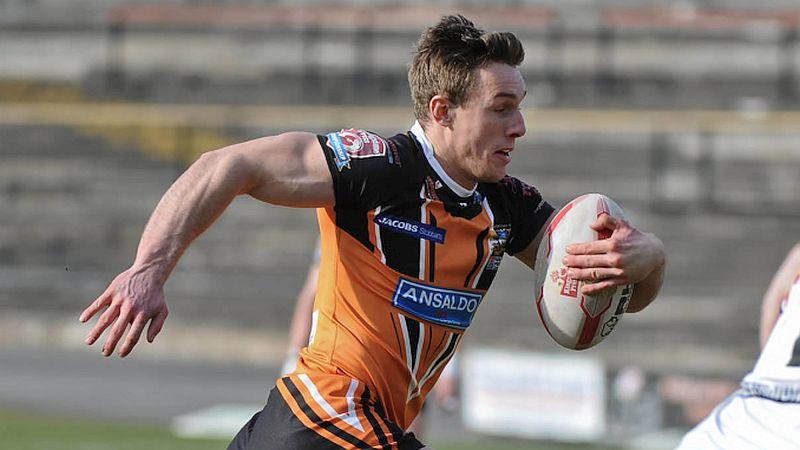 UK Anti-Doping (UKAD) announced the suspension on January 15, 2019. The steroid positive resulted from an out-of-competition urine sample collected during a Barrow Raiders training session at Craven Park on December 14, 2017.
UKAD stated that Duerden tested positive for the metabolites of the anabolic steroids popularly known as Masteron and Deca Durabolin. Specifically, Duerden tested positive for 2α-methyl-5α-androstan-3α-οl-17-one (a drostanolone metabolite) and 19-norandrosterone (a nandrolone metabolite).
Two WADA-accredited laboratories confirmed Duerden's anti-doping rule violation.
The samples were first analyzed at the WADA-accredited laboratory called the "Drug Control Centre" at King's College London. Since there were only small traces of nandrolone, the sample was also analyzed by another WADA-accredited laboratory in Rome.
The Rome Laboratorio Antidoping FMSI specializes in determining whether the nandrolone was produced by the body or introduced exogenously. The Rome Laboratory concluded that the nandrolone came from an exogenous source.
Nicole Sapstead, the chief executive officer for UKAD, pretended that "hugely damaging effects" of anabolic steroids were one of the primary reasons behind the anti-doping rules and the resulting penalties faced by violators.
"Nandrolone and drostanolone are steroids, prohibited at all times as per the WADA Prohibited List, not only for performance enhancing reasons, but for health reasons too," according to Sapstead. "Steroids can have hugely damaging effects, including causing long-term heart, liver and kidney problems."
Duerden's period of ineligibility began on the date of the sample collection. He will be eligible to compete again on December 13, 2021.
Source: UKAD. (January 15, 2019). Rugby league player banned for four years. Retrieved from ukad.org.uk/news/article/rugby-league-player-banned-for-four-years1