Several Top Regional Crossfit Female Athletes Busted Using Steroids and PEDs
If you thought all of the amazing performances and physiques from top women CrossFitters were too good to be natural then you were right. Several top-ranked CrossFit female athletes has tested positive for anabolic steroids and/or other prohibited performance-enhancing drugs (PEDs) according to a statement released by the CrossFit Games on July 16, 2018.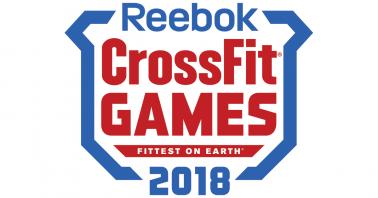 A total of 10 women tested positive for prohibited substances in violation of the CrossFit Drug Testing Policy. The women were all highly-ranked regional athletes including top-ranked Emily Abbott and Maria Ceballos.
Six of the women were caught using anabolic steroids. Ceballos and Stephanie Araujo tested positive for stanozolol (Winstrol). Rachel Campbell and Megan Benzik tested positive for oxandrolone (Anavar). Benzik also tested positive for methandienone (Dianabol). Nuha Almarri tested positive for dehydrochloromethyltestosterone (Oral Turinabol). Gena Malkovskiy tested positive for drostanolone (Masteron).
Four of the women got caught using PEDs other than anabolic steroids. Abbott tested positive the growth hormone releasing secretagogue knoen as ibutamoren (Oratrope). Lauren Shawver tested positive for selective androgen receptor modulator (SARM) known as Ostarine. Laura Hosier tested positive for the beta-2 adrenergic receptor agonist higenamine. Kara Paslay tested positive for the stimulant known as 1,3-dimethylbutylamine (DMBA).
Three of the women tested positive for steroids AND another PED. Almarri also had traces of peroxisome proliferator-activated receptor agonist known as GW1516 (Endurobol) in addition to the Oral Turinabol. Benzik had traces of letrozole (Femara) and amphetamines in addition to the Dianabol and Anavar. And Malkovskiy got caught with clomiphene (Clomid) and meldonium in addition to the Masteron.
The CrossFit Drug Testing Policy has adopted the World Anti-Doping Agency (WADA) list of prohibited substances. It has contracted with the National Center for Drug Free Sport to collect samples and administer its drug testing policy. All samples are tested by WADA accredited laboratories.
All females athletes except for Paslay were suspended for a four-year period of ineligibility. They will be eligible to compete in the CrossFit events after June 2022. Paslay was suspended for 2 years and will be eligible to return to competition in June 2020.
Source:
CrossFit. (July 16, 2018). Athletes in Breach of Drug Policy. Retrieved from games.crossfit.com/article/athletes-breach-drug-policy/games