Two Australian men were caught by Warrnambool Police with a car full of steroids and stolen identity documents and credit cards. The only reason that they were busted was because the driver was speeding.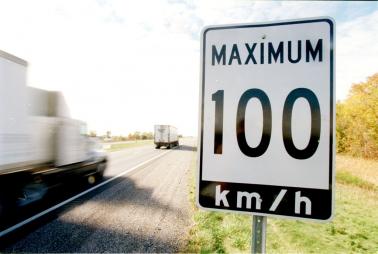 The men were pulled over after their vehicle was clocked going 130 km/h in a 100 km/h posted speed zone. (For American and British readers, that is approximately 81 mph with a speed limit of 62 mph.)
Elissa Smith, the Detective Senior Constable with the Warrnambool Police Crime Investigation Unit, said the vehicle was intercepted by highway patrol on the Princes Highway outside of the rural town of Garvoc, Victoria.
The Crime Investigation Unit was called to the scene after highway patrol officers discovered an illegal stash of 22 vials of injectable anabolic steroids. They also found weapons (knife), prescription drugs, stolen credit cards and either fake or stolen driver's licenses.
The 22 steroid vials belonged to the 29-year old passenger of the vehicle. He was charged with possession of anabolic steroids, theft from motor vehicles and handling stolen goods.
The 36-year old driver of the vehicle was charged with a speeding-related driving offense, possessing a weapon, prescription medications and stolen goods.
The driver was released after being granted bail. He is scheduled to appear in the Warrnambool Magistrate's Court in March 2019.
However, the passenger caught with the 22 vials of steroids was remanded to jail where he stayed overnight pending an appearance in court the following day.
It seems like only stupid criminals would be so careless to speed when they have a car full of steroids and other stolen goods. Unfortunately, such carelessness and stupidity is not uncommon.

Source: Howard, J. (November 20, 2018). Warrnambool men charged with possessing steroids. Retrieved from standard.net.au/story/5767056/police-find-22-vials-of-steroids-in-vehicle-clocked-at-130kmh/