The Sunweb Professional Cycling Team does not think its riders are drug-tested frequently enough by the World Anti-Doping Agency (WADA). The team's main corporate sponsor wants to collect even more urine and blood from its cyclists in order to firmly establish its reputation as a "clean" team.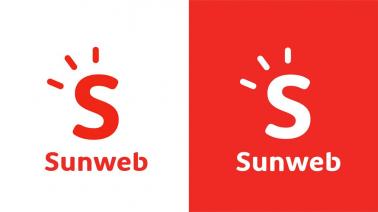 The Sunweb Group, one of the largest travel and tourism organizations in Europe, has agreed to pay for all costs associated with the expanded anti-doping program. The Subweb Group has been involved in professional cycling since 2014. The tourism company became a name sponsor for the first time in the 2017 season during which Team Sunweb cyclists won the 2017 Giro d'Italian and four stages of the 2017 Tour de France.
The Sunweb anti-doping program will be entirely independent according to an announcement by Sunweb Group Chief Commerical Officer Tim Van den Bergh on January 4, 2018. Sunweb cycling team members will be subjected to an unprecedented number of anti-doping tests. No one associated with the team or team sponsors will be notified of the particulars about who is tested and when.
The anti-doping testing will be conducted by the Dopingautoriteit (Anti-Doping Authority of the Netherlands). The results will be administered and managed using WADA's Anti-Doping Administration and Management System (ADAMS). By using ADAMS, the test results from all Sunweb cyclists will be shared with both WADA and the Cycling Anti Doping Foundation (CADF).
Dopingautoriteit's CEO Herman Ram praised Sunweb Group and the Sunbweb Pro Cycling Team for the new initiative.
"This new program is completely independent; the team does not indicate when, where and which athlete will be tested. Both Team Sunweb's male and female athletes are subject to the exact same regime; they are all tested out of competition, unannounced, and both the men and women athletes are located for testing via the ADAMS systems of which all of the team's riders submit their whereabouts," said Ram.
Sunweb Group CCO Van den Bergh described the new anti-doping program as necessary for any company that is serious about protecting "clean" riders and fighting against doping in the sport.
"A company that takes responsibility for the sport and for the team, means that they must put efforts into protecting those who choose to do the right thing by participating clean in sports. .. Sunweb's fundamental view of their responsibility towards the fight against doping is to ensure the creation of a fair and level playing field for athletes, which is what the spirit of sport is all about, and to protect the future of cycling. Detecting those who undermine the system is a win for the sport, according to Sunweb, even if ultimately one of Team Sunweb's own riders were ever to be detected."
Source:
CyclingNews.com. (January 4, 2018). Sunweb launch independent anti-doping testing programme. Retrieved from cyclingnews.com/news/sunweb-launch-independent-anti-doping-testing-programme/