Mark Howerton turned himself into authorities on February 28, 2018 after an arrest warrant was issued in connection with the death of Trinity University student Cayley Mandadi. Howerton was charged with murder, aggravated sexual assault and criminal mischief. Howerton was not a student at Trinity University but was a steroid dealer who used and sold steroid to various people on campus according to multiple accounts.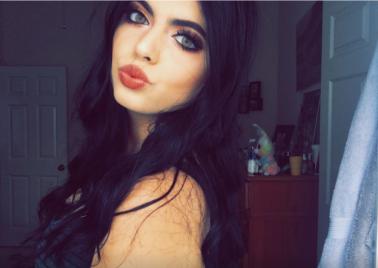 Howerton dropped his girlfriend Mandadi off at the Seton Edgar B. Davis Hospital in Luling, Texas on October 29, 2017. Mandadi was "unresponsive, nude from the waist down, had bruises on her neck/thigh area, and was bleeding from her vagina". She was found to be "brain dead" upon arrival.
Howerton reported that he and Mandadi had partied all weekend at the Mala Luna Music Festival in San Antonio. They drank Crown Royal excessively and ingested MDMA (aka Ecstasy or Molly). They also argued about several things including Mandadi's ex-boyfriend. Mandadi allegedly agreed to accompany Howerton to his home in Houston.
Howerton attributed Mandadi's injuries to an episode of "rough" make-up sex at a Valero gas station parking lot. But Mandadi's injuries were so severe that they were inconsistent with consensual rough sex but more consistent with a brutal sexual assault. Mandadi's eyes were swollen shut. She had bruises all over her body. She had a subdural hematoma. She had no detectable brain activity. The cause of death was later determined to be from blunt force trauma to the head.
Mandadi's Chi Beta Epsilon sorority sister told investigators that she thought Howerton was a steroid dealer. Howerton blamed "roid rage" for an incident last fall in which he destroyed Mandadi's dormitory room and threatened to throw her off the balcony. The sorority sister said that Mandadi was terrified of Howerton and didn't know what to do.
Another Chi Beta Epsilon sorority sister, who was also Mandadi's roommate, also reported aggressive and threatening behavior by Howerton during the dorm room incident. The roommate was also the subject of threatening behavior. At one point following the incident, Howerton practically kidnapped her by taking her against her will in his car to Houston before eventually returning to San Antonio and releasing her.
Jett Birchum, an ex-boyfriend of Mandadi, told investigators that Mandadi told him about the dorm room incident as well as another incident in which Howerton slammed her head against the passenger window of Howerton's car. Birchum also witness Howerton grab Mandadi's arm "in an aggressive manner" when they left the Mala Luna Music Festival.
Wyatt Stevenson, a friend of Howerton, admitted purchasing steroids from Howerton. He also said that Howerton told his internet research led him to believe that a subdural hematoma could have been caused by syphilis or extreme alcoholism.
Landon Suggs, a friend and business partner of Howerton, admitted that he purchased steroids from Howerton. He also confirmed that Howerton was "selling steroids to the Goodwin brothers, and other students from Trinity University". Suggs said that Howerton admitted to him that he slammed Mandadi's head into the window of his car.
For what it's worth, John Hunter, the defense attorney representing Howerton, said that his client is completely innocent of the charges.
"Mr. Howerton is ready and eager to vindicate himself in court. He's innocent of the charges, and he's doing the right thing."
Unfortunately, Howerton and many others seem eager to absolve his behavior as the effects of anabolic steroids. At the very least Howerton was an aggressive, misogynistic asshole. At worst, Howerton is a killer. Howerton is solely responsible for his actions. Steroids had nothing to do with any of that and should never be used to minimize what Howerton did.
Source:
Herrera, I. & Brnger, G. (February 28, 2018). Trinity University cheerleader brutally raped, killed by boyfriend, authorities say. Retrieved from ksat.com/news/suspect-turns-himself-in-for-murder-of-trinity-university-cheerleader