UFC Heavyweight Fabricio Werdum Suspended for Two Years After Testing Positive for Trenbolone
Fabricio "Vai Cavalo" Werdum, a Brazilian mixed martial artist in the heavyweight division of Ultimate Fight Championships (UFC), has been suspended for a two-year period of ineligibility after testing positive for anabolic steroids in violation of the UFC Anti-Doing Policy. The specific anabolic steroid involved was identified as trenbolone.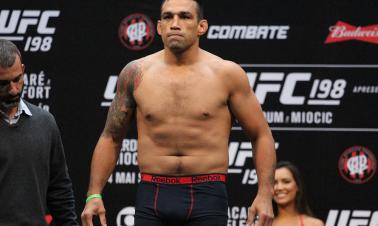 The United States Anti-Doping Agency (USADA) announced the suspension of the 41-year old former UFC heavyweight champion in a press release published on September 11, 2018. USADA is responsible for all anti-doping testing and results management for the UFC.
USADA reported that the sample in question was collected by drug testing officers during an out-of-competition visit on April 25, 2018. The sample was submitted to a WADA-approved testing facility for analysis. The urinalysis revealed the presence of the parent compound trenbolone and its metabolite epitrenbolone.
Wedrum is widely regarded as one of the top heavyweight MMA athletes in the history of the sport. Wedrum is one of only a handful of MMA athletes to have defeated the legendary Fedor Emalianenko during his prime. Wedrum held the UFC Heavyweight Championship title from 2014 until 2016 while defeating Travis Browne, Mark Hunt and Cain Velasquez. He also had notably victories over Alistair Overeem, Antonio Silva and Roy Nelson.
The trenbolone positive and resulting suspension represent a major setback for Werdum. The Brazilian MMA athlete has had a terrible year in 2018.
First, Werdum suffered a knock out defeat at the hands of Alexander Volkov during the main event of UFC Fight Night 127 on March 17, 2018. Approximately one month later, Werdum was notified of the potential anti-doping rules violation and provisionally suspended on May 22, 2018. Werdum's two-year period of ineligibility was applied retroactively to this date as well.
Werdum will be eligible to return to MMA competition on May 22, 2020. He will be 43-years old.
Source:
UFC. (September 11, 2018). UFC Athlete Fabricio Werdum Receives Sanction for Anti-Doping Policy Violation. Retrieved from ufc.usada.org/fabricio-werdum-receives-doping-sanction/