The Russian hackers known as Fancy Bears released a series of email communications intended to embarrass both anti-doping officials and international sports officials on January 10, 2018. The stolen emails exposed the internal discord between the two groups over what to do about the Russian athletes implicated in the country's systematic state-sponsored doping program.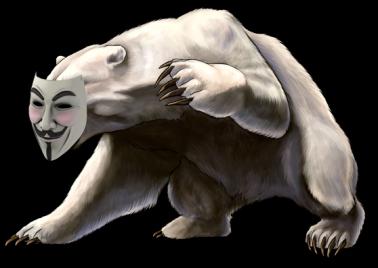 The confidential email communications revealed a struggle for control over international sports. It specifically highlightrf disagreements between officials with the World Anti-Doping Agency (WADA) and their counterparts at the International Olympic Committee (IOC).
IOC officials privately vented their frustrations over WADA bypassing them when releasing the results of the two Independent McLaren Investigation Reports ("The McLaren Reports"). The officials were angry that WADA did not consult with them prior to the release of the reports.
IOC lawyer Howard Stupp questioned WADA's motives behind releasing the reports without first sharing the contents with the IOC. Stupp also complained about the "difficult position" forced upon the IOC by the reports.
"It seems that [Richard McLaren's] first report was intended to lead to the complete expulsion of the Russian team from the Rio Games," wrote Stupp. "And the second report? To expulse the Russian team from the Pyeongchang Games?.. But not to deal with athletes on an individual basis. Perhaps [Richard McLaren] and WADA should have thought this through in more detail prior to the reports being made public - in particular, to themselves to have had the courtesy to discuss this matter of principle with the IOC in further detail, before WADA went down the path of using the (first) report to try to have the Russian team excluded from the Rio Games."
Similarly, WADA officials were frustrated by the antagonism of the IOC and its reluctance to act on the information exposing systematic Russian doping. WADA felt the reluctance was proof that anti-doping officials should be given complete independence from Olympic officials.
Travis Tygart, the Chief Executive Officer of the United States Anti-Doping Agency (USADA), obviously must have been disturbed by Fancy Bears' unethical hacking methods. However, Tygart nonetheless celebrated the stolen emails as supportive of the anti-doping agenda of complete independence from international sports officials in order to do its job properly. Rather than discredit anti-doping efforts, the stolen emails ironically supported WADA, USADA and other national anti-doping organizations' desire for independence.
"If anything it shows what we've said since Day 1 of our existence: You can't both promote and police," said Tygart. "You have to have independent organizations handling anti-doping operations."
Source:
Ruiz, R (January 10, 2018). Russian Hackers Release Stolen Emails in New Effort to Undermine Doping Investigators. Retrieved from nytimes.com/2018/01/10/sports/olympics/russian-hackers-emails-doping.html