USADA asked a nonagenarian to provide a urine sample following a race. He tested positive for trenbolone.
Travis Tygart, the chief executive officer for the United States Anti-Doping Agency (USADA), claimed to be heart-broken that a 90-year old competitive cyclist named Carl Grove tested positive for metabolites of the anabolic steroid trenbolone.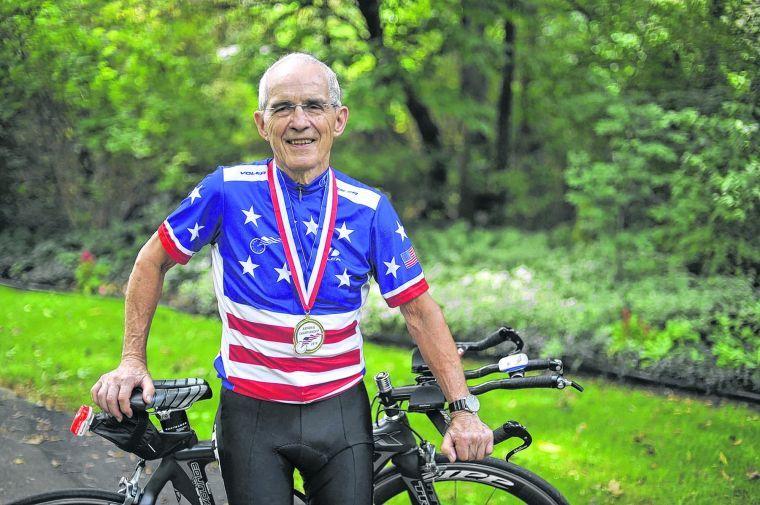 In the face of international ridicule for drug testing and sanctions for a 90-year old athlete, Tygart was forced into a defensive position of defending USADA's decision to go after Grove.
Grove was the sole competitor in the 90-to-94-year old division at the 2018 USA Cycling Masters Track National Championships on July 11, 2018.
Carl Grove was stripped of his world record in the velodrome time trial in the 90-94 year old division.
So why did USADA bother harassing the nonagenarian athlete?
Tygart insisted that it was for "no other reason" other than the fact that Grove set a new world record in his age division.
"To ratify in cycling or track and field you have to be tested," Tygart explained to New York Times reporter Victor Mather. "Athletes are eager for us to test them because they want their world record to stand."
Grove's world record unfortunately did not stand. USADA released a statement announcing the Grove would receive a public warning and be "disqualified from competitive results obtained on.. the date his sample was collected".
It didn't matter that USADA accepted Grove's explanation that he unknowingly ingested trenbolone when he consumed contaminated liver at dinner on the previous evening. USADA only found an extremely small amount of trenbolone metabolites in his urine sample i.e. 500 picograms per milliliter of epi-trenbolone.
USADA agreed that "the source of his positive test was more likely than not caused by contaminated meat consumed the evening before competing".
Tygart admitted that Grove's experience was totally unfair.
"Cases like this make us bang our head against the wall," Tygart said. "They're not right… It absolutely breaks my heart to see a case like this with Carl."
At least USADA has established the precedent that trenbolone-contaminated meat could be responsible for failed drug tests. Tygart has acknowledged that the anti-doping rules should be changed to establish legal minimum thresholds for prohibited substances that can enter the body via environmental contamination. There is no legal minimum threshold under the current World Anti-Doping Code (WADC).
Tygart planned to pursue the issue when the World Anti-Doping Agency (WADA) updates its Code this fall.
Source:
Mather, V. (January 8, 2019). This Cyclist Tested Positive for a Steroid. He's 90. Retrieved from nytimes.com/2019/01/08/sports/cycling-steroids-tainted-meat.html