The indictment charged Nhan with one count each of manufacture anabolic steroids, distribution of anabolic steroids, possession with intent to distribute anabolic steroids and importation of anabolic steroids. Nhan faced a maximum of 10 years imprisonment and a $500,000 fine.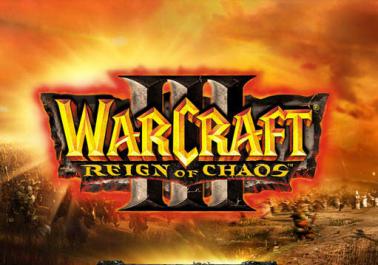 When Nhan was only 21 years old when he was arrested. He was a graduate student in the Computer Science Master's Program at Iowa State University. He lived with his parents to help run the family Chinese restaurant business – the Szechuan Inn in Orange City, Iowa. But Nhan also had an interest in bodybuilding.
Nhan began using steroids himself and eventually decided to manufacture his own steroids. He purchased raw steroid powder on the Dark Net and imported it from China. Nhan's legal troubles began when federal and local law enforcement agents raided his parents' home to execute a search warrant on December 15, 2015.
Investigators found several different types of oral and injectable steroids along with materials and equipment consistent with the commercial operation of an underground laboratory (UGL). This included laboratory equipment, packing materials, shippinng labels, Bitcoin payment amounts, "steroid tests" and suspected customer names and addresses.
The steroid seizure included:
20.8 mL nandrolone decanoate (Deca Durabolin)
49.6 mL testosterone
32.6 mL testosterone undecanoate
13.1 mL trenbolone acetate
10.3 mL testosterone propionate
994.5 mL testosterone enanthate
761.9 grams testosterone enanthate powder
14.36 grams oxandrolone powder
636 mL oxandrolone solution (Anavar)
149.2 grams mesterolone powder (Proviron)
0.8 grams methandrostenolone powder (Dianabol)
74 mL methandrostenolone solution (Dianabol)
When the cops first asked Nhan about the various steroids, Nhan told them that they were merely lubricants for his computer's cooling system.
Nhan later recanted his first statement and admitted the substances were really steroids. But Nhan still insisted that they were solely for his own personal use. He attempted to explain away the quantity by asserting that the steroids represented a "lifetime supply". At this point, Nhan vehemently denied selling steroids to anyone else. Nhan only later admitted that he manufactured steroids and sold them to others.
Fortunately, the story has a relatively happy end for Nhan. By the time the grand jury returned with an indictment on August 23, 2017, Nhan had already worked out a deal with prosecutors. Nhan agreed to plead guilty to a single count of manufacturing anabolic steroids on November 20, 2017. The plea agreement included a specific and agreed upon sentence of "probation on the condition that he serve two consecutive weeks in jail to be completed within a year of his guilty plea being accepted by the district court judge".
The terms of plea agreement were accepted by Chief United States District Court Judge Leonard Strand on March 5, 2018.
Source:
Hytrek, N. (March 5, 2018). Orange City man sentenced to jail, probation for making steroids. Retrieved from siouxcityjournal.com/news/local/crime-and-courts/orange-city-man-sentenced-to-jail-probation-for-making-steroids/article_7165b560-0baf-5843-9068-c8d02e932a08.html