Richard Rodriguez, the majority owner of Wellness Fitness and Nutrition (WFN) and co-owner of Miami Iron Addicts gym, appears prepared to to go all-out snitch with the steroid-using habits of his most famous and celebrity clients. Self-described fillmmaker Jon Bravo hinted at Rodriguez's plans with a few teasers during an appearance on the Great North Wrestling podcast on Hannibal TV on February 23, 2018.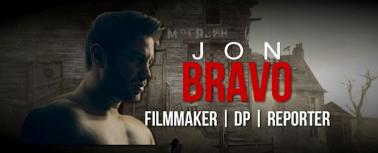 Rodriguez has already identified WWE professional wrestler Roman Reigns and Hollywood actors Mark Wahlberg and Josh Duhamel as clients. He has also revealed samples of their steroid stack and patterns of performance-enhancing drug use.
Bravo has established a close working relationship with Rodriguez that has given him a major scoop on the identities of professional wrestlers, professional athletes and actors who purchased steroids from WFN. Rodriguez only appears to have shared this information with Bravo while leaving mainstream journalists out in the cold.
In fact, Bravo claims to have possession of a WFN company laptop that contains the customer databases, the order histories, the shipping records and other communications between Rodriguez and his clients. Many of this clients are well-known in the world of sports and entertainment and bodybuilding.
Bravo revealed he has incriminating information on many of these individuals that could potentially lead to major problems in their careers given the anti-doping rules of their respective professional organizations. Bravo has not released the names but has indicated Rodriguez sold steroids to over 14,000 clients including many clients subject to the anti-doping rules and regulations of World Wrestling Entertainment (WWE), National Basketball Association (NBA) and Ultimate Fight Championships (UFC).
Bravo and Rodriguez took direct aim at the WWE and its Talent Wellness Policy. However, Bravo conceded that the steroid purchase records linking WFN to Roman Reigns may not be the smoking gun it was built up to be. Reigns' alleged WFN purchases apparently all took place before his 30-day suspension for violating the WWE drug policy in June 2016. In other words, Reigns was likely effectively penalized for any steroid use violation that took place before this date.
"But when I looked into the case more, the orders [Roman Reigns] placed were prior to suspension, a couple of months before his suspension," Bravo said. "Which means WWE could very well look at his suspension as time served and let Reigns treat this ordeal like water off a duck's back."
Nonetheless, Bravo and Rodriguez don't appear discouraged. Rodriguez apparently has a lot of stories about a lot of other clients on steroids. Rodriguez doesn't appear to concern himself with the privacy of his famous clients. And Bravo appears ready to document and sensationalize every word that comes of the jailhouse snitch's mouth.
Source:
Kelly, R. (February 24, 2018). Suspected Steroids Dealer Says 15 Superstars Were His Customers. Retrieved from thesportster.com/wrestling/suspected-steroids-dealer-15-superstars-customers//