Russian Doping Whistleblower Grigory Rodchenkov Will Testify at CAS Hearings Even Though Life Under "Serious Threat"
Grigory Rodchenkov is the self-proclaimed mastermind behind the state-sponsored Russian doping program. He turned whistleblower and defected to the United States in 2015. Now he is preparing to testify against Russian athletes and officials that were part of the doping program. But he fears that his life is under "serious threat".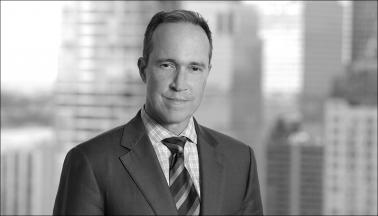 The attorney representing Rodchenkov is Jim Walden. Walden is a partner with the firm Walden Macht & Haran LLP. Walden revealed that his client is preparing to testify against Russian athletes and officials even though Russian agents may be seeking to "take him out". Rodchenkov's testimony is expected to support the International Olympic Committee Disciplinary Commission's (IOC-DC) decision to ban Russian athletes and officials from participation in the 2018 PyeongChang Winter Olympics and all future Olympic Games.
Walden has been making the media rounds in the United Sates and the United Kingdom in recent weeks. Walden appeared as a guest on BBC Radio 5 Live with Nihal Arthanayake on January 12, 2018.
"We know that Dr Rodchenkov is at the top of the Russian hate list. We know that at least one official has called for Dr Rodchenkov's execution," Walden said. "He's very focused on what he needs to do in the next several weeks. Grigory is expected to testify at both proceedings. He's focused on preparing for that. After he gets through these, it's incumbent upon us to make sure he's safe."
Walden told the BBC that Rodchenkov planned on testifying at two hearings held by The Court of Arbitration for Sport (CAS) in Lausanne, Switzerland. Rodchenkov is not expected to be physically present to provide testimony. He is expected to do so "remotely".
The first CAS hearing will involve the cases of 42 Russian athletes who have appealed their lifetime ban by the IOC for alleged doping violations. The hearings are scheduled to take place between January 22 and January 27, 2018.
The second CAS hearing will involve the case of former Russian Deputy Prime Minister Vitaly Mutko. Mutko was also banned from the Olympics for life. Mutko appealed the decision. His hearing will take place after the 2018 PyeongChang Olympic Games. The PyeongChang Games take place between February 9th and February 25, 2018.
Walden previously told Yahoo News that U.S. government officials warned him that Russia may have "people looking for [Rodchenkov]" who would not hesitate to "take him out" should they find the opportunity.
Source:
BBC. (January 13, 2018). Russian doping: Whistleblower Grigory Rodchenkov will testify but life under 'serious threat'. Retrieved from bbc.com/sport/winter-sports/42674331