Anavar Cycle
Anavar (Oxandrolone) is one of the mildest yet safest anabolic steroids of all time. As such a mild natured steroid this is one of the few that is very well-tolerated by most women, so much so that in many circles it is simply called "The Girl Steroid." Make no mistake, Oxandrolone can and is used by many men successfully but for a male Anavar cycle it simply takes quite a bit to reap a reward and as we'll see this proves to be a little disadvantageous. Without question, regardless of sex Oxandrolone is well suited for cutting cycles and this is perhaps its primary purpose for most individuals. Anavar is a very fast acting DHT oral anabolic steroid that greatly preserves lean tissue as well as enhances total metabolic activity. Yes, actual gains in tissue can be made, especially for the female user but it remains for most men a good Anavar cycle will be during a dieting phase.
Anavar Cycle for Bulking:
While it can be used for off-season or growth phases most men will find an Anavar cycle to be a poor choice for their growing needs. The Oxandrolone hormone is not well-suited for mass but at the same time any mass that does occur will be 100% lean tissue and that is a plus. Even so, as a very mild anabolic steroid it generally takes quite a bit of this hormone to get anything out of it in-terms of growth and as it is generally a high priced steroid this makes it often inefficient for this purpose.
Anavar Cycle for Women:
Without question a good Anavar cycle for the female athlete will be more worthwhile to her than to any man as it is the most well-tolerated anabolic steroid for females with high efficient activity. While it is very well-tolerated signs of virilization can occur but they are rare and extremely rare if the woman plans her Anavar cycle in a responsible manner. For growth or the dieting phase this is an anabolic steroid most women will find perfect for either cause and as by its nature it is a favorite of nearly all physique competitors from bodybuilding to figure, fitness and even bikini.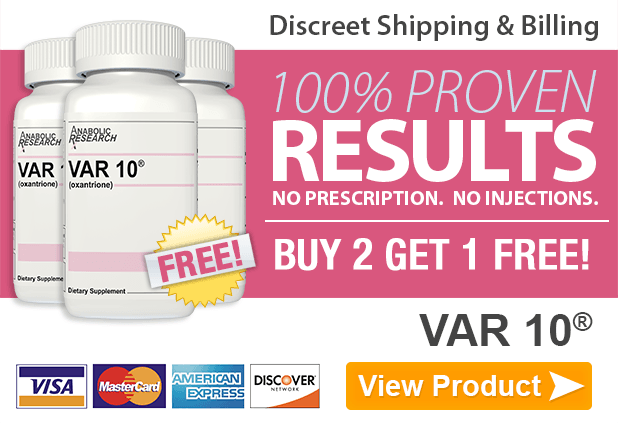 The majority of women who plan an Anavar cycle will generally do so in the 10mg-20mg per day range and normally in 6 week burst. While some will use more than 20mg it is rarely needed; further, such doses will increase the probability of nasty side-effects. For the woman who wants more than 6 weeks of use it's usually best to come off for 3-4 weeks before beginning another course so it is advised you plan your Anavar cycle in such a timely fashion if more than 6 weeks total is going to be needed.
Anavar Cycle for Cutting:
For most men an Anavar cycle will be best served for the cutting process or dieting phase; the phase in-which an individual is looking for a ripped physique. This is not a steroid that will serve this purpose to as strong a degree as Trenbolone or even Equipoise nor will it have the same efficiency as Winstrol and many other DHT steroids such as Masteron but it can have a positive effect that is present in a mild form. An Anavar cycle during a cutting diet phase can greatly aid in preserving lean tissue while on a calorie restricted diet as well as increase total metabolic activity; further, when lean enough it can give a physique a bit of a harder appearance. Most men who supplement with Oxandrolone for this purpose will find 50mg per day to generally be a good starting point with 80mg per day being generally safe. Yes, you can take more but much past the 100mg per day range is not going to do a lot more for you; further, as this steroid can cost at least $2 per 10mg tab and often higher an Anavar cycle for a man can get very expensive.